Young Explorers
Please note: we do not send tickets by post, instead they will arrive attached to your booking confirmation email.
Please choose a date to see ticket options
---
Event Location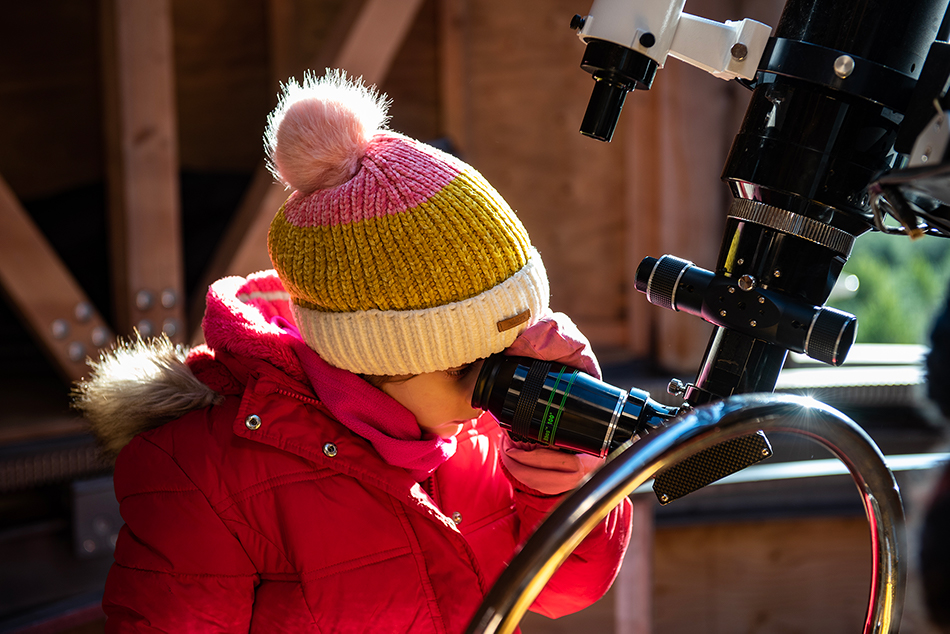 Visiting schools providing educational outreach is something we do for much of the school term at Kielder Observatory, and we are always blown away by the enthusiasm and passion kids have for space-related subjects.
Our Young Explorers event is designed to build on that passion of your young scientists and help encourage further learning by feeding their excitement for everything space related.
Throughout this event you and your family will be guided around our astronomical ark and discover our large aperture robotic telescopes, learn about how they work and why we use them, if weather permits you will even get to observe brighter objects through them. You will be introduced to a digital guide of our night sky, learning constellations and why we use them, you can even continue that learning from home witih a free piece of software for your computer.
Then we will get hands on and discover pieces of our solar system, some of which originate from its very creation, as we introduce you to our collection of meteorites, you'll even get to stand on a piece of Mars, and tickle a piece of the Moon!
At the end of the event you will have time to grab a drink and peruse our gift shop, wander around the facilites, grab a selfie and ask any questions from our team of astronomers.
Young Explorers is aimed at all ages from 7 years upwards, so join us for an event geared around a tour of the UK's largest public stargazing facility, with fun and inspirational activities along the way and we will take you on a journey of observation, navigation and creation. Please be aware all children under 16 must be accompanied by an adult, all of whom must have a ticket.