You are here:  

Your Visit

Places to stay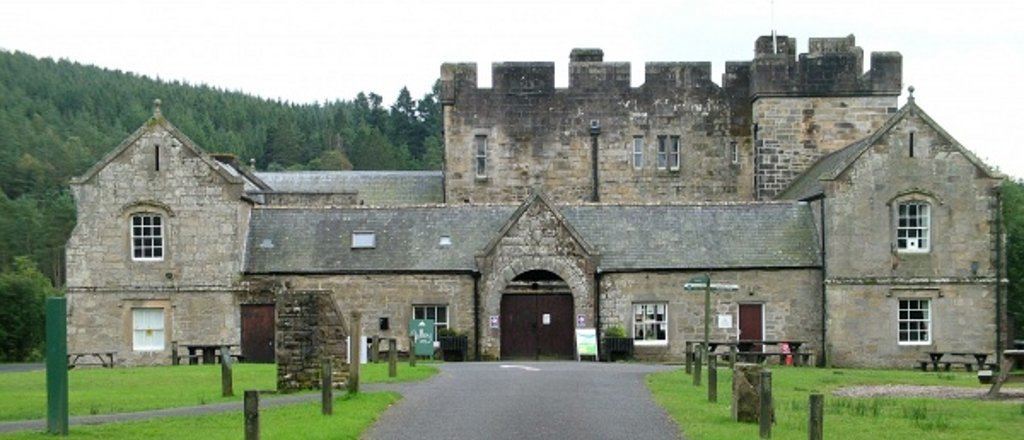 Places to stay
In and around the Kielder Forest Park, and within a short drive in all cases of the observatory itself, there are a range of superb Hotel and Bed and Breakfast facilities for our visitors to use as a base before visiting us. These all offer comfortable accommodation in some of the darkest skies in the whole of Europe. Kielder Observatory is proud to provide links to many of these facilities and hope that if you are visiting us, you can also grace them with your time and company. If you are a local provider of such accommodation then please don't hesitate to contact us and we'll endeavour to add you to this list.
For a comprehensive search of accommodation providers, places to eat and things to do see the Visit Kielder website.
The Angler's Arms
Traditional village pub serving real ale and good food, very popular thus prior booking recommended. Can provide campervan and motorhome stopovers.
Visit website
Kielder Campsite
Lovely quiet campsite 10 mins from the Observatory, facilities include shower block and electric hook ups, plus the most amazing starry skies! This email address is being protected from spambots. You need JavaScript enabled to view it. - 01434 239257
Visit website
Calvert Trust at Kielder
For fully disabled-accessible accommodation in lovely wooden lodges.
Visit website
Falstone Barns
Beautifully converted barns which are a 15 minute drive from the observatory. Go on treat yourself!
Visit website
The Pheasant Inn
Local traditional pub and B&B serving good food and local beers also offering quality accommodation.
Visit website
Holly Bush Inn
Lovely bedrooms, a friendly local welcome and enormous log fire. Astronomer friendly!
Visit website
Kielder Cottage and Castle Cottage
Kielder Cottage is a self-catering lodging for up to six people with wonderful views across Kielder Reservoir. Castle Cottage is self-catered for up to four guests and located in Kielder village.
Kielder Cottage and Castle Cottage
Wild Northumbrian
For seriously luxurious and cosy glamping in fully insulated tipis and yurts.
Visit website
Sorbietrees B&B
Dark Sky Friendly B&B in a beautiful 17th Century farmhouse with spectacular views by day and spectacular skies by night.
Visit website
Hesleyside Huts
Hesleyside Huts is a luxury glamping retreat nestled in the breathtaking 4,000 acre Hesleyside Estate. With its unique and magical cabins, treehouses and towers, it's is a place to escape.
Visit website
Singdean B&B
Luxurious and informal B&B and a self catering chalet, both with private hot tub and breakfast provided - perfect for stargazing!
Visit website
Northumbrian Holiday Cottages
Holiday cottages in Redesdale and Otterburn.
Visit website
East Otterburn Farm
Traditional Northumbrian farmhouse located in the village of Otterburn.
Visit website
Abbotshaw House - Farm B&B
4 Star B&B with fantastic Dark Starry Skies, wonderful views and telescope for guests' use.
Visit website
Borders Glamping
Lie under the stars in a cosy camping cabin with glass roof panels. Enjoy fantastic Dark Skies and wonderful views.
Visit Website
Black Burn Lodge B&B
Luxury modern boutique B&B with guest lounge with wood stove and telescope for stargazing overlooking the Liddle Water, close to all amenities in Newcastleton.
Visit website
The Grapes Hotel – Newcastleton
The Grapes Hotel in Newcastleton offers well-appointed rooms in the Scottish Borders. With a restaurant and bars, this hotel also provides free parking and Wi-Fi.
Visit website
Tarset Tor Bunkhouse and Bothies
Great group accommodation within the Northumberland National Park. 15 miles from the Observatory. Self catering
Clear Sky Lodge Park
Cottage and Lodges to rent nestled in 43 acres of woodland with magnificent views 1 mile from Kielder village.
Visit Website
Brown Rigg Lodges
Set in a peaceful and private location, 4 comfortable, pet-friendly and well equipped self-catering lodges and 6 en-suite rooms. Can cater for group bookings and there is a games/function hall on site.
Visit Website
Riverdale Hall Hotel
Award winning restaurant, indoor pool, sauna, cricket field & salmon river in its own delightful grounds within the lovely town of Bellingham.
Visit Website
The Black Bull
The Black Bull Hotel & Country Kitchen is a luxury hotel, situated in the picturesque village of Wark only a stone's throw away from a wide stretch of the upper river Tyne.
Visit Website
Saughtree Station B&B
This sympathetically refurbished and extended former railway station is located in beautiful Liddlesdale making it idea for walkers, cyclists and anyone looking for peace and tranquility.
Visit Website
The Buteland Stop
Glamping in Bellingham: our Buteland Shepherds Hut is a traditional shepherds hut with a high quality interior with amazing surroundings and views that are simply stunning.
Visit Website
The Blackcock Inn
This 17th century coaching inn is a family run pub and restaurant in Falstone Village near Kielder Water with 6 rooms available to book.
Visit Website
Bower Cottages
Bower Cottages are two spacious, comfortable and cosy stone barn conversions in the Dark Skies Park.
Visit website
Gocampervan
Gocampervan – North East campervan and motorhome hire based in Newcastle close to the airport. Head to Kielder Observatory on your campervan adventure.
Visit website
West Burnbank
A beautifully appointed self catering cottage with breathtaking views, a log burner and free Wifi. Walking distance to Greenhaugh and the local pub/restaurant.
Visit website
Kielder Village B&B
Kielder Village B&B - closest to the observatory (10 minute drive). Email - This email address is being protected from spambots. You need JavaScript enabled to view it. or call - 01434250822/mobile 07811905334
Kielder Kip Cottage and Kielder Kip House
A delightful 2 bedroom cozy cottage and a newly modernised 3 bedroom house, both only a 10min drive from the Observatory, one night stays available. Facebook @kielderkip - This email address is being protected from spambots. You need JavaScript enabled to view it. - 07962184256.
Fountain Cottage Cafe and B&B
A family run business nestled in the heart of Bellingham, Fountain Cottage B&B offers the perfect rural retreat. Cafe with indoor and outdoor seating and 6-bed B&B.
Visit website
Northumberland Hideaways
Three self contained apartments each having a separate entrance. Suitable for couples. Located in Tarset, 25 minutes to the Observatory.
Visit website
Falstone Posh Huts
Beautiful shepherds huts with own kitchen, bathroom & garden in the tranquil setting of Falstone Farm.
Visit website
Wild Northumberland Glamping
Luxury Glamping Pods with en-suite, kitchenette and private fire pit. Perfect for star gazing! Close to A68.
Visit website
Kielder and Border Cottages
The Liddel Dutch Barn, Saughtree offers 5* luxury accommodation for 2 - 3 people. The Barn is situated on the grounds of The Liddel Haven, a shepherd's cottage that sleeps 4 offering opulent holidays.
Visit website
Bellingham Camping and Caravanning Club site
A quiet site campsite offering pitches for motorhomes, caravans and tents, all with electric hookup. 40 mins drive from the Observatory, closed Jan/Feb. This email address is being protected from spambots. You need JavaScript enabled to view it.
Visit website
Old Kielder Castle Cottage
This former stable overlooking Kielder Castle is the perfect self-catering retreat for those looking to explore the attractions close by. Only a short drive from the Kielder Observatory, sleeps up to 4.
Visit website
Horse and Hound Country Inn
Traditional 17th Century country inn situated in the village of Bonchester Bridge. We have 9 en-suite rooms, restaurant, and a friendly public bar. Spaces for campervan stop overs.
Crabtree & Crabtree - Stargazing Collection
Collection of properties in Northumberland near the Dark Sky Park. Fitted with telescopes and binoculars, or with the option to include a stargazing kit when you stay.
Auld Cross Keys Inn, Denholm
A twelve bedroom country inn offering good quality food and accommodation in a picturesque Scottish village. Open every day. Large south facing beer garden. Dogs welcome.
Le Petit Chateau
Le Petit Chateau is a 30 bed French-Inspired boutique hotel located in Otterburn, only 20 miles away from Kielder Forest Park. The perfect hotel to enjoy not only the dark skies but the surrounding area while also experiencing the luxury in this shabby chic, blended with elegance site.