You are here:  

The Observatory

Our Observatory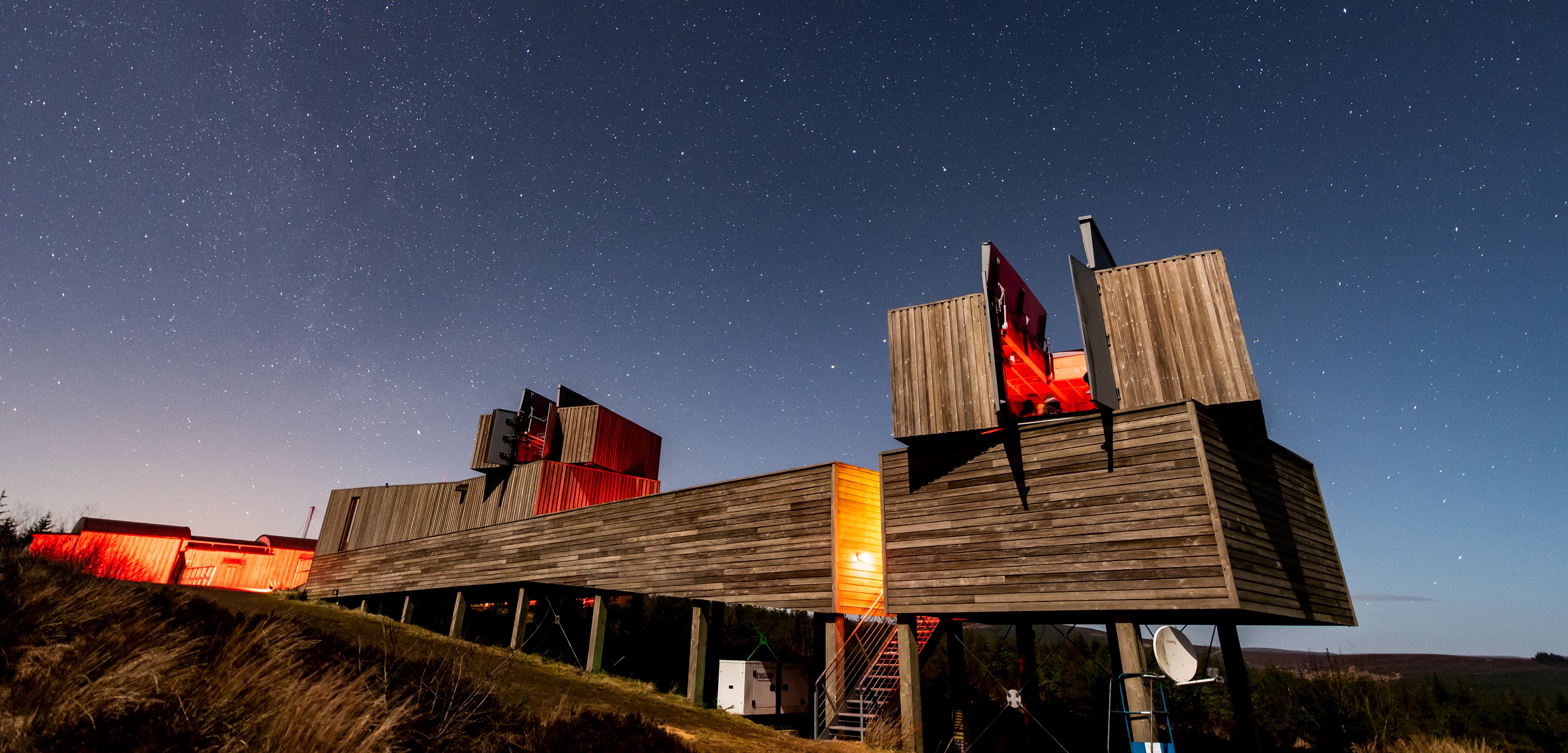 Our Observatory
Kielder Observatory is a public outreach astronomical facility located in Kielder Forest, in some of the darkest skies in Europe and the third largest protected Dark Sky reserve in the world.
Located in Northumberland, England. It is situated just half a mile from the Scottish border on Black Fell near James Turrell's Kielder Skyspace. The site was chosen as one of the locations in the UK which has the least amount of intrusive light pollution.
The primary function of the observatory is outreach via public events. The goal being to bring in members of the public of all ages from school children in primary school, and upward. The aim being to engage in discussions and observations of the Universe. We to do this in a way that is friendly, informative and interesting, through our amazing team of astronomers, guest speakers and volunteers.
The observatory hosts upwards of 40 of these amazing events every month, designed for members of the public. Since its opening in 2008, the observatory has played host to tens of thousands of people to observe and engage with the night sky, via talks, activities and telescope observing sessions.
Kielder Observatory is happy to link to the following superb sources of information on astronomical events, highlights in the night sky and much more.
Astronomical publications
Websites
Podcasts
Free software
We look forward to seeing you soon at the amazing Kielder Observatory