You are here:  

The Observatory

Our Observatory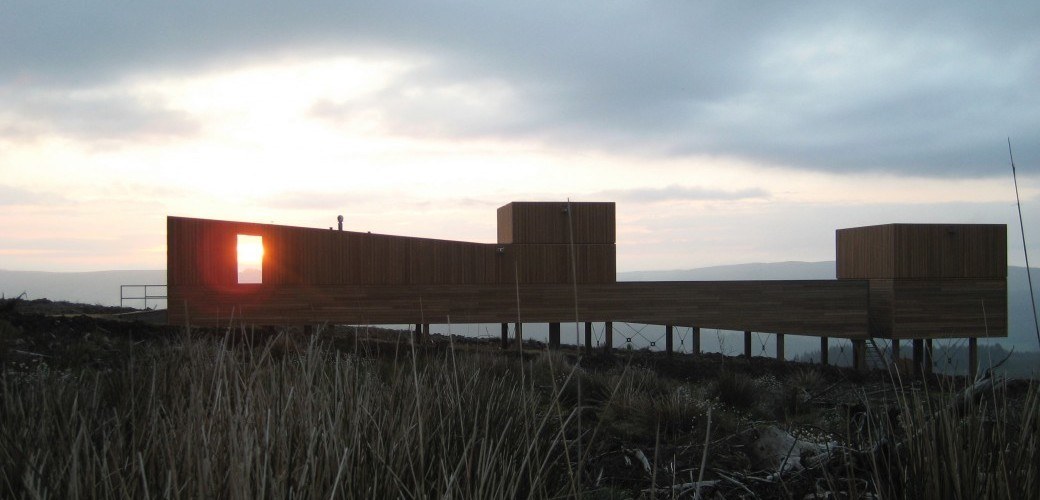 Our Observatory
Kielder Observatory is a public outreach astronomical facility located in Kielder Forest, in some of the darkest skies in Europe and the third largest protected Dark Sky reserve in the world.
Located in Northumberland, England. It is situated just half a mile from the Scottish border on Black Fell near James Turrell's Kielder Skyspace. The site was chosen as one of the locations in the UK which has the least amount of intrusive light pollution.
The primary function of the observatory is outreach via public events. The goal being to bring in members of the public of all ages from school children in primary school, and upward. The aim being to engage in discussions and observations of the Universe. We to do this in a way that is friendly, informative and interesting, through our amazing team of astronomers, guest speakers and volunteers.
The observatory hosts upwards of 40 of these amazing events every month, designed for members of the public. Since its opening in 2008, the observatory has played host to over 56000 people in groups of 40, to observe, and engage with the night sky, via talks, activities and telescope observing sessions.
The Observatory was opened by Sir Arnold Wolfendale, 14th Astronomer Royal, and has a design in keeping with the ethos of the forest, not only in style but also being environmentally friendly. The observatory look is the result of a design competition, tendered to over 230 architectural firms around the world, and which was won by Charles Barclay Architects, based in London.
One key requirement of the observatory design is that it should be in keeping with the surrounding forest and environmentally friendly, and as such it is solar and wind powered. The building was constructed using local materials, such as Sitka spruce and Siberian larch, and won the RIBA award for architectural design in 2009.
The observatory is administered by a team of full time staff, and a large group of volunteers who have collectively created the Kielder Observatory Astronomical Society. Their aim is to bring astronomy to surrounding community, and to promote not only the amazing dark skies, but also the beauty that is the Northumberland countryside.
Our observatory has featured on BBC's Sky at Night Television show, and in the wonderful "Robson Green's Tales from Northumberland".
The Observatory is owned by the Forestry Commission and leased to Kielder Observatory Astronomical Society
Meade LX200 16" ACF (Advanced Coma Free) Telescope mounted on a Paramount EQ8 Pro telescope mounting
A Stellarvue 70mm APO Triplet Refractor Telescope is mounted on the 16" Meade LX 200 ACF
TS-Optics 16" f/8 Ritchey-Chretien Astrograph mounted on a Paramount MEII robotic telescope system controlled by SKY X Software
A Skywatcher Equinox 120 EC PRO OTA is mounted on the 16" Ritchey-Chretien Astrograph and often used as a tracking scope
Skywatcher Equinox 80 ED PRO OTA
Numerous Skywatcher NEQ6 mounts with Synscan handsets
3 x Skywatcher Skyliner 300P (12") Flextube Dobsonian
SBIG filter wheel containing the standard UBVRI Johnson filters
AstroTrac Mount
Atik 314L+ cooled CCD camera
Numerous TeleVue eyepieces from 4.7mm Ethos SX to 41mm Panoptic eyepiece
Kielder Observatory is happy to link to the following superb sources of information on astronomical events, highlights in the night sky and much more.
Astronomical publications
Websites
Podcasts
Free software
We look forward to seeing you soon at the amazing Kielder Observatory