You are here:  

Contact

Work With Us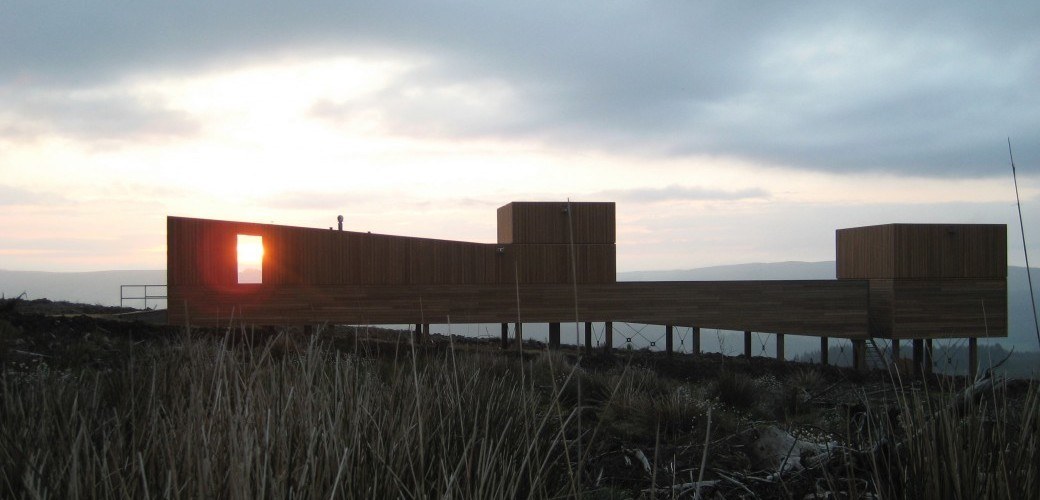 Work With Us
Careers
The success of Kielder Observatory depends on the ability, commitment and dedication of our staff and volunteers. We are therefore committed to creating an equal, diverse and inclusive organisation and to valuing the contribution that our staff and volunteers make. We welcome and respect differences in culture and background. We value the contribution that people from all backgrounds can make to the success of our organisation, irrespective of age, physical ability, marital or civil partnership status, pregnancy and maternity, race, religion or belief, gender, sexual orientation, or gender reassignment. Our commitment means that we continually seek to improve our policies, procedures and codes of practice to ensure that our staff and volunteers, and also members of the public who visit the observatory, are treated equally and fairly.
We believe that a diverse and inclusive organisation leads to many benefits. Our purpose is to enhance our ability to demonstrate an ethical approach towards all who have contact with Kielder Observatory (KOAS). The positions listed on this page are current and are attracting applications. If you feel that you have the necessary qualities needed for a particular post or if you want information regarding our positions and or policies then please contact us in the first instance. If there are no vacancies please check back regularly as our team is constantly growing and we're always on the look out for passionate people.
Current Vacancies
There are no current vacancies. Please check back soon for new opportunities.
Internships
As part of our commitment to offer opportunities to people interested in careers in STEM, we occasionally offer paid internships. These are longer than work experience placements, can be undertaken remotely or on site, and are usually based around a specific project or area of the organisation.
We will recruit for these in two ways:
We will identify a project and advertise for people to undertake this as an intern.
· You can suggest a project to us that you could undertake as an intern.

Internships are generally for university/college students at any stage and any area of study, or experienced amateur astronomers/astrophotographers at any age.
If this is of interest to you and you have a project you think might interest us, please supply a CV, and a short statement about who you are, your project idea, how it will benefit your career development and what it will contribute to KOAS, and any access requirements you may have. Our application form will take you through this process – we will also require contact details and your consent to hold this data. Applications will be sifted quarterly. We look forward to hearing from you!
Contact: This email address is being protected from spambots. You need JavaScript enabled to view it. / 01912655510 (office hours)
Work Experience
We are always willing to help give people the experience of working at an observatory in a variety of roles and we offer a small number of work experience placements each year, based on the capacity of our team, to ensure that our placements are interesting, informative and a real-life working experience. Work experience placements are generally for students aged 16 to 18 or university/college students at any stage of study.
Work experience placements can be based at the Observatory itself, or at the office, which is near Newcastle Airport. Usually, our work placements are for one working week: five days at the office, or five consecutive nights at the Observatory. Please note that work placements at the Observatory are required to work very late, with events starting between 5pm and 9pm and finishing between 11pm and midnight. All placements are required to organise their own transport to and from the Observatory or office. We appreciate that not everyone will be able to do this, so are keen to adapt our way of working to look at hybrid models or remote work experience placements where they are more suitable.
Applications are open from October and will close 1st March each year. You can apply any time in that period using the application form below. We will review all applications in March and accommodate as many placements as possible, but these will be limited. Placements will usually take place between April and August each year and are very popular, so please do get your applications in as soon as you can!
To apply, you'll need a short statement about who you are, what you are studying, what you can contribute, what you hope to gain, and any access requirements you may have. Our application form will take you through this process – we will also require contact details and your consent to hold this data. We look forward to hearing from you!
Please download our application form here: Work Experience Application Form
Contact: This email address is being protected from spambots. You need JavaScript enabled to view it. / 01912655510 (office hours)