You are here:  

News

Frank's Fellowship Round Two Opens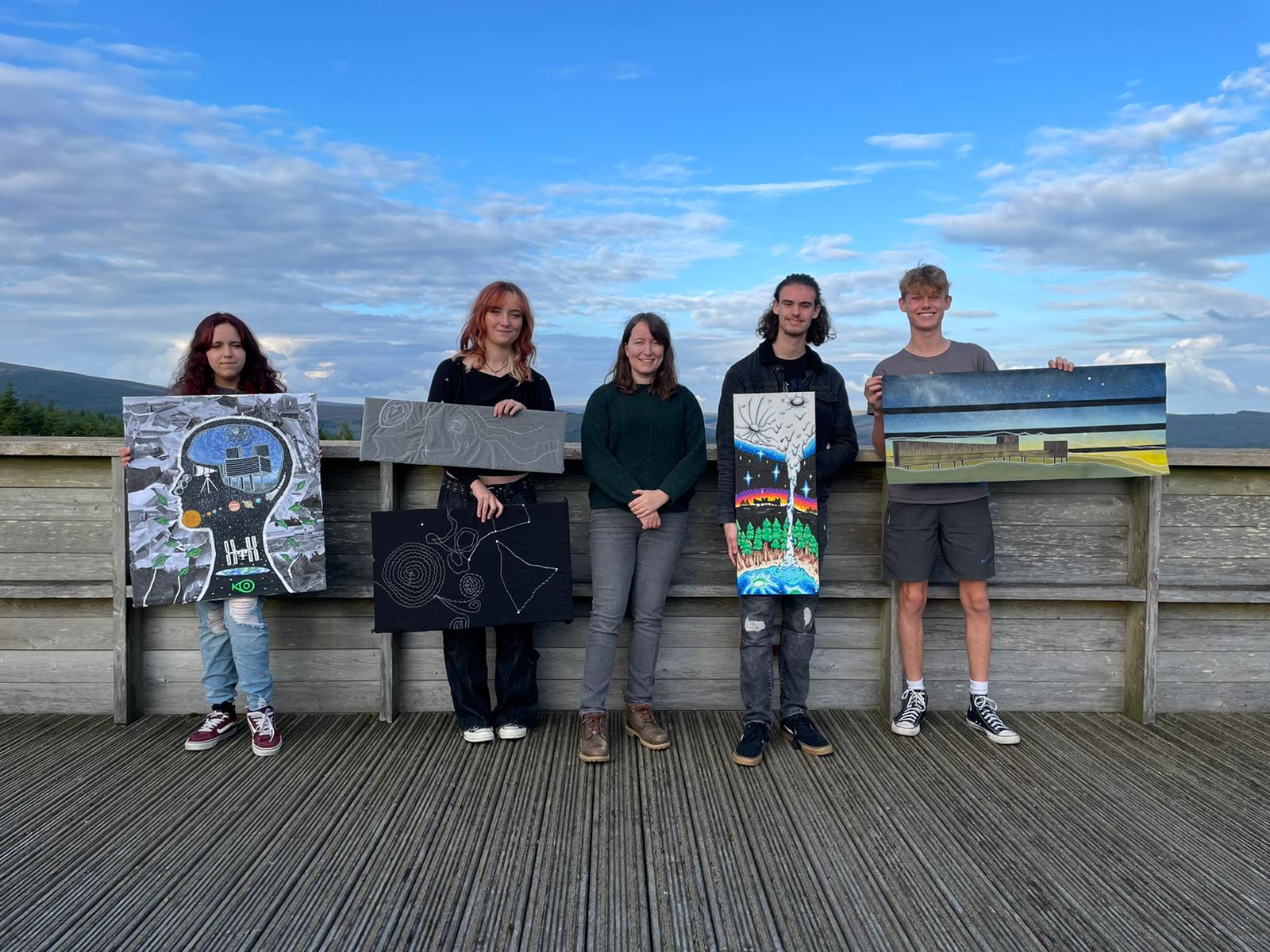 Frank's Fellowship Round Two Opens
02/02/2023
Applications now open for Frank's Fellowship
Calling all young Northumberland artists!
We are delighted to announce applications are now open for round two of our arts bursary scheme Frank's Fellowship.
Frank's Fellowship will support young artists in Northumberland aged 14-18 to develop work inspired by Kielder Observatory. Each artist will receive a bursary of £250 plus access to Kielder Observatory to help with their work. We would encourage anyone eligible to apply and are keen to see the diversity of young artists the region has to offer. There are no restrictions on your artform, you do not need to be formally studying your preferred artform, and we'd actively encourage everyone from visual artists to musicians, dancers to digital artists and all those in between to apply!
It is established in memory of Frank Fortescue, who loved nothing more than being in the forest and loved the night sky.
Applicants must be aged between 14 and 18 and resident in any part of Northumberland. It is not required that they are studying art or design at school or college. The bursary can be used to cover materials, travel to Kielder and other expenses.
No outcome is necessarily expected - while the creation of work is welcomed, this is a development opportunity for young people to experience new inspiration for their artistic practice.
To see a summary of round one recipients and their work achieved, take a look here: https://kielderobservatory.org/news/latest-news/246-frank-s-fellowship-supports-artists-night-sky-inspiration
Sarah, one of the 2022 cohort, said: "I was so grateful to receive the fellowship. It allowed me to buy new art materials and explore new approaches to being creative. I really enjoyed visiting the observatory and exploring its interrelationship with the landscape and the sky, which inspired my mixed media painting."
To enter the 2023 round, all you have to do to apply is submit up to 300 words or a 2-minute video describing what this opportunity would mean to you. Application form here: https://forms.gle/NEFynQES8kxpxZGRA, application deadline is Sunday 30th April. Successful applicants will be able to attend a Fellowship day at the Observatory, have access to Observatory events for themselves and a legal guardian (subject to ticket availability) and be connected to the Observatory's professional artist network.