You are here:  

News

Frank's Fellowship supports artists' night sky inspiration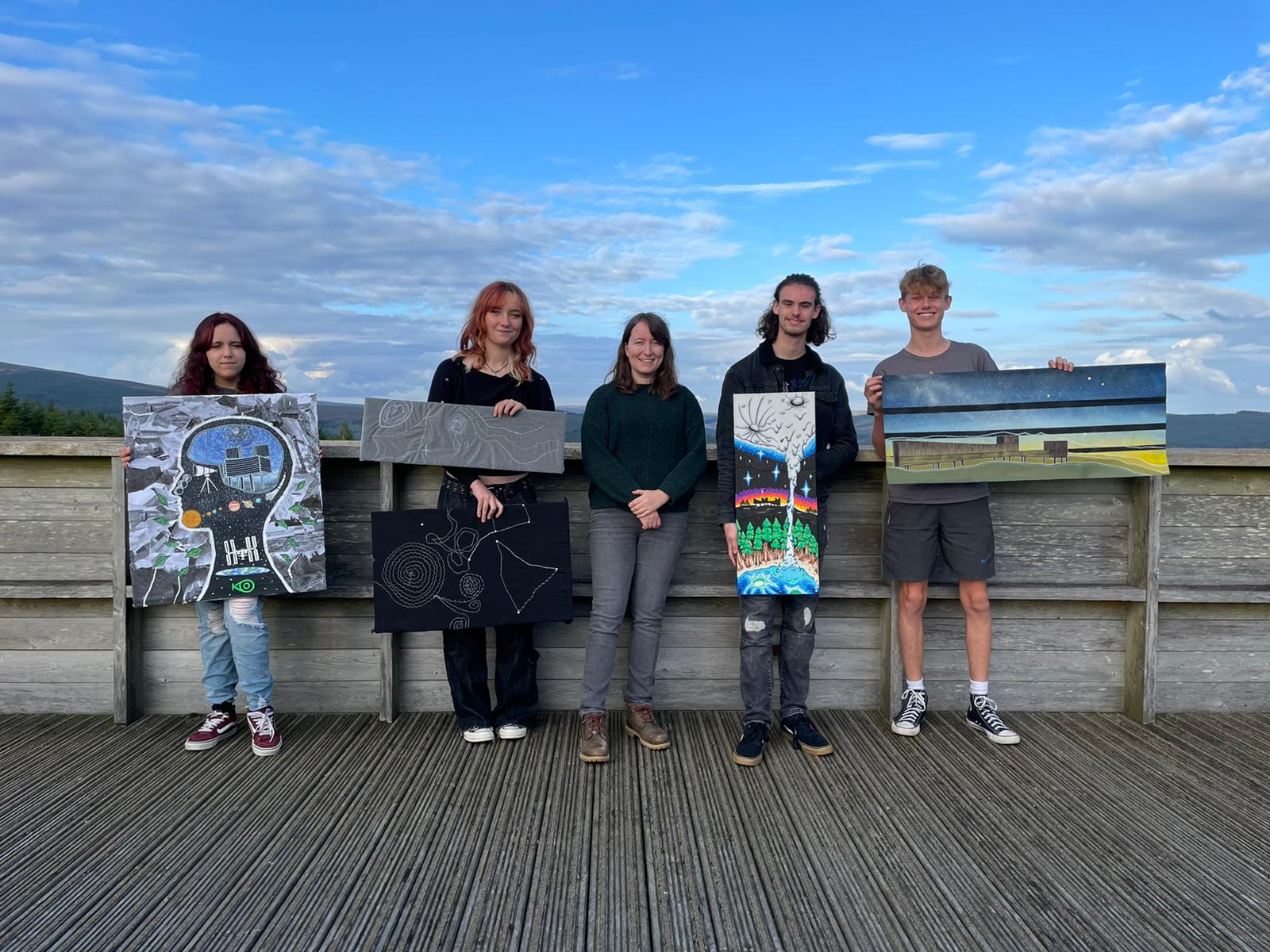 Frank's Fellowship supports artists' night sky inspiration
YOUNG artists inspired by the night sky have showcased their work after receiving bursaries from a special fellowship.
Four artists, aged between 14 and 18, were given £250 each and access to Kielder Observatory for inspiration thanks to Frank's Fellowship, which was established following a generous legacy from the late Frank Fortescue. There were no restrictions on which artform could be the subject of a bursary and entrants did not need to be formally studying their chosen artform.
Ethan Jewitt, 15, Sarah Dickinson, 14, Jacob Harrison, 17 and Jemima Green, 17 all live in Northumberland, attended a 'fellowship day' where they showcased their finished work and met with each other to talk about their art, which took the form of acrylic paint, mixed media and textiles.
Sarah said: "I was so grateful to receive the fellowship. It allowed me to buy new art materials and explore new approaches to being creative. I really enjoyed visiting the observatory and exploring its interrelationship with the landscape and the sky, which inspired my mixed media painting."
A statement from Frank's family said: "Frank loved nothing more than being in the forest and loved the night sky so we're sure he would be pleased that his money is helping to support the next generation as they too are inspired by the dark skies above them."
Catherine Johns, CEO of Kielder Observatory, said: "We're incredibly grateful to the family of Frank Fortescue for allowing us to set up this fellowship in his name. It was lovely to see how the artists were inspired by visits to the observatory and the skies and landscape around us and how that translated into their wonderful work."
The next round of Frank's Fellowship will be open for applications in 2023.