Lunar Eclipse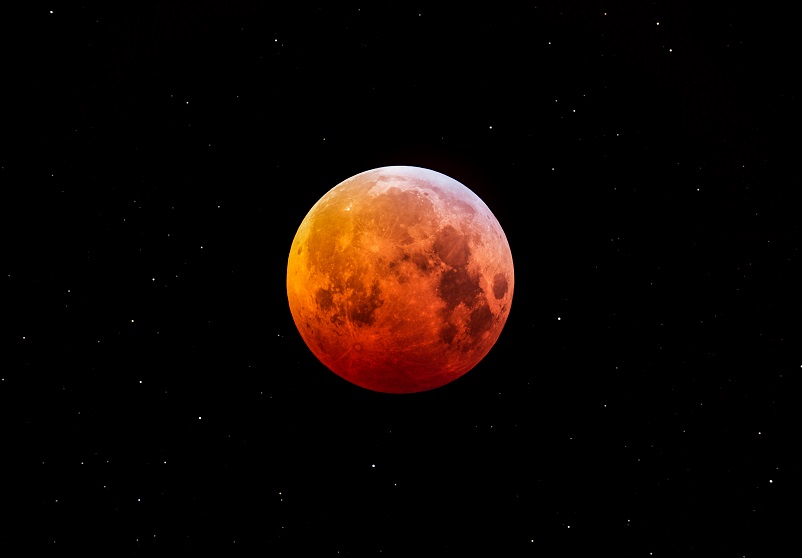 ---
Last order date for prints for Christmas delivery is Thursday 16th December.
All of our artwork has been reproduced from original photos taken by our team of Astronomers at the Observatory.
The lunar eclipse on 21st January 2019 was an unforgettable sight. The whole observatory team stayed up until 6am to capture images of this amazing cosmic coincidence. A lunar eclipse is when the Earth is perfectly lined up in between the Sun and Moon. Earth's shadow sweeps across the lunar surfaces causing the Moon to turn blood red.
Image by Dan Monk.
Total size including mount – 580 x 460
Actual print – 420 x 297