Winter Startrails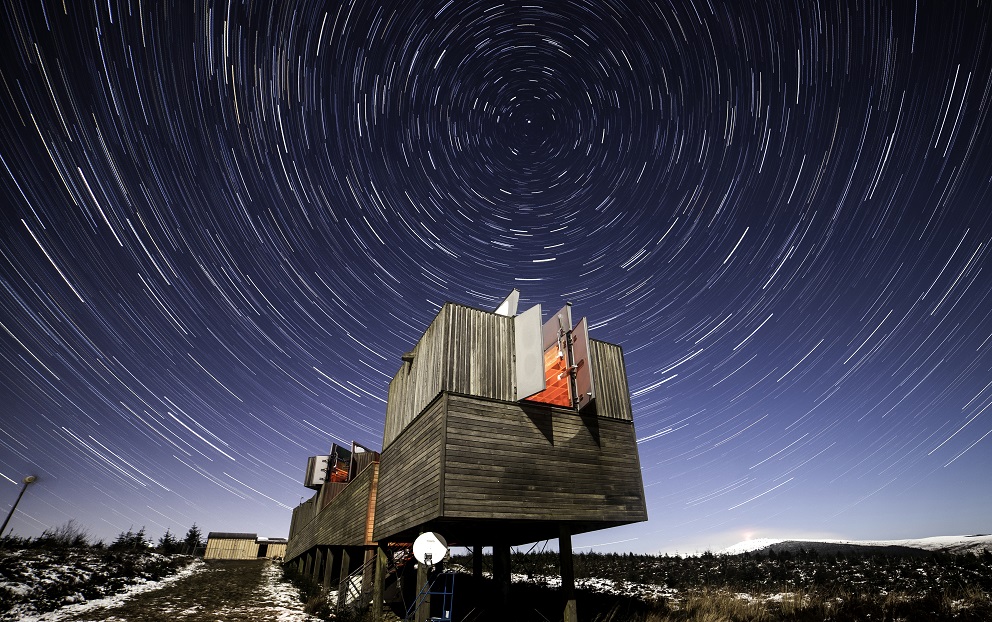 ---
Last order date for prints for Christmas delivery is Wednesday 16th December.
All of our artwork has been reproduced from original photos taken by our team of Astronomers at the Observatory.
This was taken on a moonlit night to keep the observatory illuminated, the image is created by stacking a number of shots taken over a long period of time. This was shot using a 14mm lens, with 25 second exposures for 30 minutes. We can see how the stars appear to trail around one central point, our North Star (Polaris), as the Earth spins on its axis and Polaris stays still in its position directly above the North Pole.
Image by Dan Pye.
Total size inc mount – 580 x 460
Actual print – 420 x 297