Planetarium at the Castle
Not Available
This event is no longer bookable
---
Event Location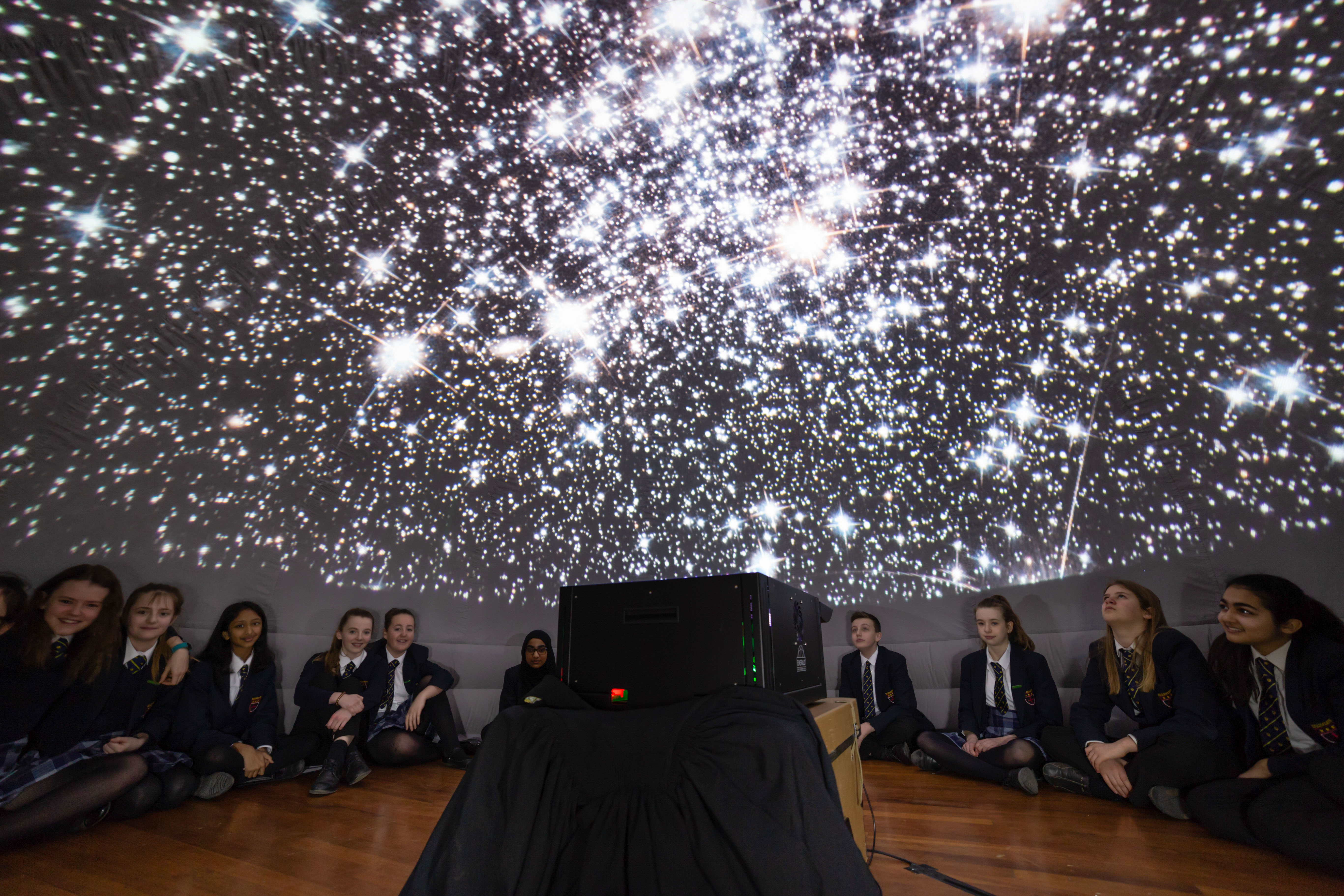 During the day, we can see only one star in our skies, the Sun. It's that which prevents us from being able to see the rest of the stars when it's daytime. Here in the UK throughout the summer the Sun doesn't dip low enough below the horizon to make our skies dark enough to see the milky way and other deep sky objects. However, deep in the depths of the 18th century Kielder Castle, lurks a mysterious dome which upon entry brings the universe to life!
Join us for some daytime virtual stargazing at Kielder Castle, in our state-of-the-art digital projection 360° planetarium dome. Using a single fisheye lens, we can transport you on a journey into our night skies above Kielder, taking you on a tour of our solar system, and beyond.
Our team of fun and friendly astronomers will guide you through the whole experience, you'll have plenty of opportunities to chat to them and ask questions, and you might even get to hold some incredible rocks which helped build our solar system.
Suitable for all ages, although content may be most suited to a family audience.
***Important Information
Accessibility: Please note that this is an enclosed inflatable planetarium and you will be seated on the floor. Climbing through an inflatable door can be difficult for people with mobility issues e.g. walking sticks, crutches, slow walking etc. access to the dome will be a little awkward, but doable. Space is limited to only 1 wheelchair per show so please contact the office before you book on 0191 2655510.
The space is suitable for up to 16 people and enclosed throughout the performance of 45 minutes. Contains motion graphics, flashing images and loud noises.
Please note this event takes place in Kielder Castle and not at the Kielder Observatory
VENUE: Kielder Castle, Kielder NE48 1ER