Comedy Night
Not Available
This event is no longer bookable
---
Event Location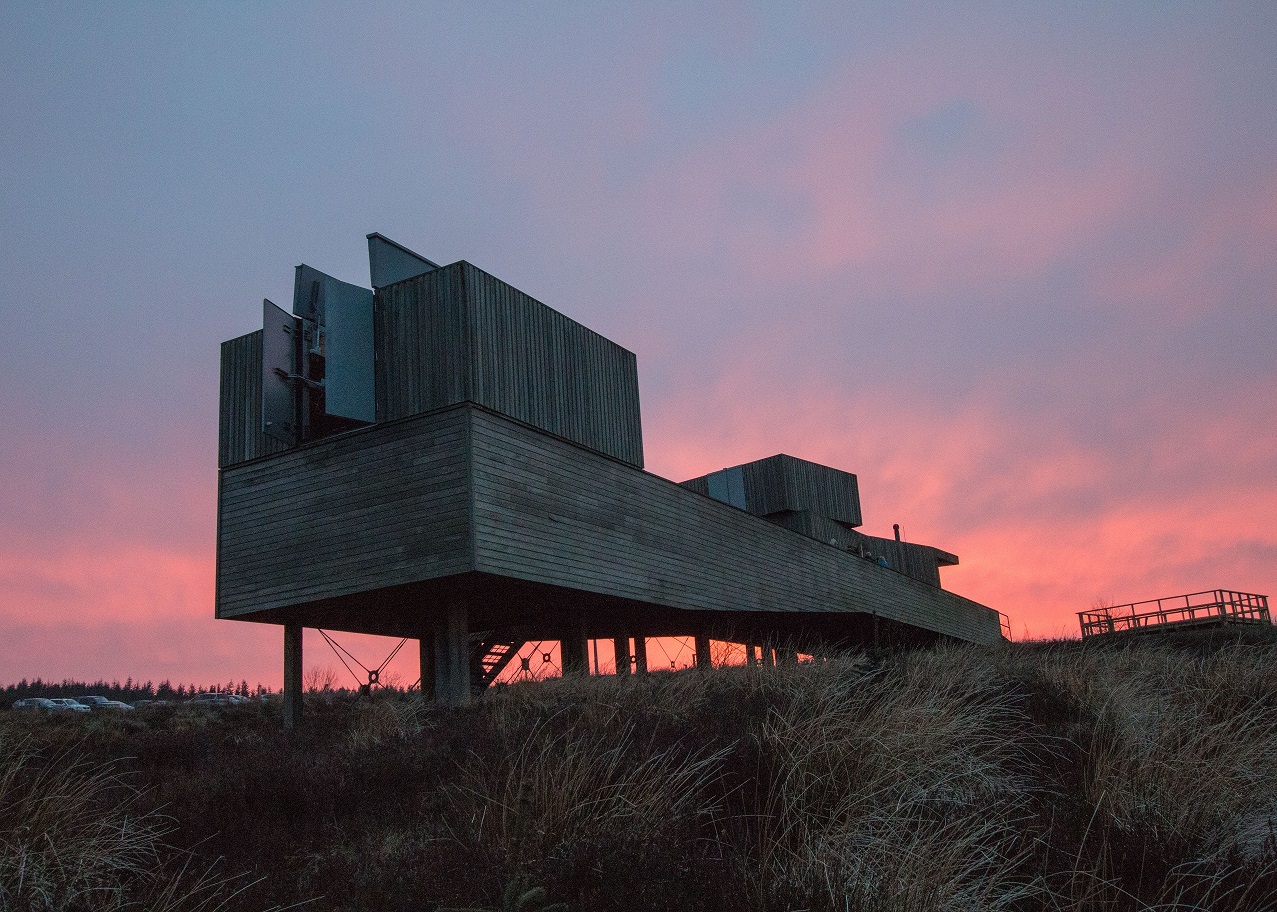 For one night only, join us at Kielder Observatory for a night of comedy and stargazing in the height of our warmest summer nights. With the lighter skies around the June solstice, stargazing is limited to only the darkest few hours around midnight, however, this fantastic week of never-night offers us a great opportunity to celebrate the lighter side of life!
Beginning at 8pm, enjoy an hour of side-splitting stand-up comedy from the north's very own comedy group "Felt Nowt" followed by a tour of the observatory's facilities. Featuring comedians, Lauren Stone, Sean Turner and hosted by Elaine Robertson
After your comedic treat and weather permitting, we will endeavour to use our telescopes to observe the brightest objects in the sky, from blue supergiant stars to bustling clusters of upwards of 100,000 stars all crammed into a tiny volume of the cosmos using our large aperture telescopes. We can also show you around the sky with a laser tour of the summer constellations all while guided by our professional astronomers who will be on hand to chat and answer any of your questions.
If the weather does not allow us to observe you will still get a chance to see (and maybe even control) our robotic telescopes and learn about how we use them at the observatory. We also have an extensive and impressive collection of meteorites from around the solar system, including physical pieces of the Moon and Mars. You will interact with our meteorite collection all while learning about their importance to astronomy. Also available is a demonstration on Stellarium, a piece of night sky navigational software that can simulate the night sky indoors in great detail, meaning we can "stargaze" even if it is cloudy, showing you a multitude of celestial targets and a chance to learn about the movement of the night sky.
If we are lucky, we may even glimpse a rare, summer specific weather phenomenon known as noctilucent clouds, the only clouds we would hope to see on a summer's eve! Noctilucent clouds are visible when sunlight shines through ice particles in clouds in the highest part of our atmosphere, the effect creates wonderfully bright glowing clouds that sit along the northern horizon and they are only visible in summer.
Throughout the event there will be refreshments on hand including our famous hot chocolate, tea, coffee and plenty more, so come and join us for a night of laughter, stargazing and astronomy!