You are here:  

News

Frank's Fellowship Round Two Concludes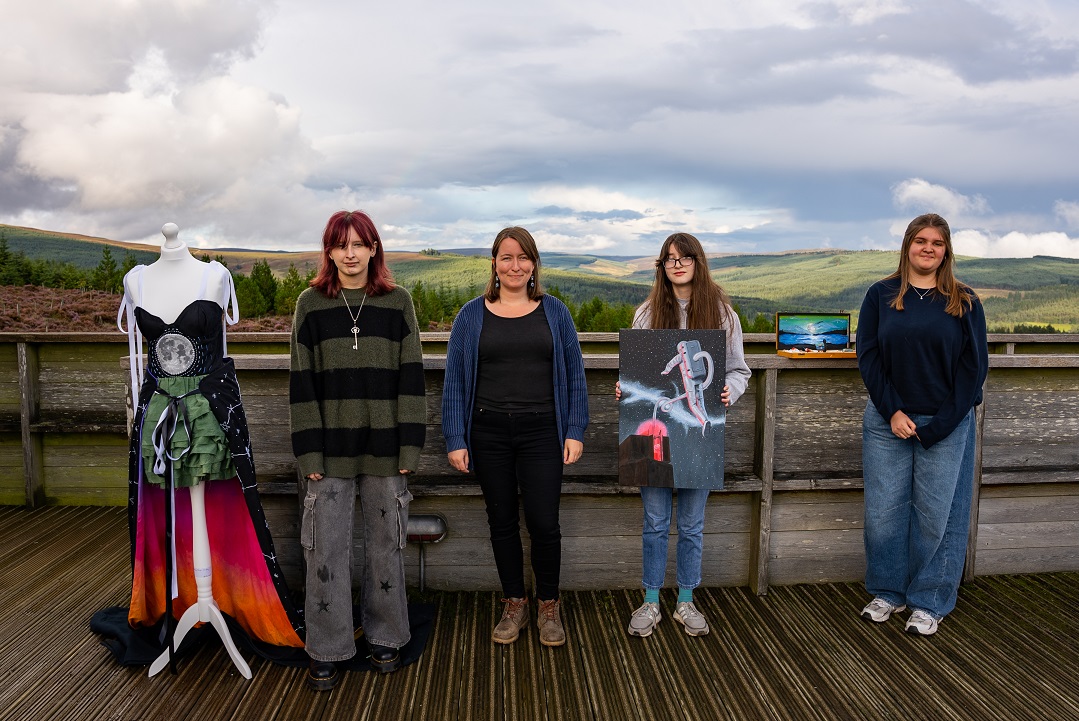 Frank's Fellowship Round Two Concludes
31/08/2023
Friday 25th August saw the final visit to Kielder Observatory by Eve, Jessica and Elizabeth as part of our Frank's Fellowship arts bursary.
At the beginning of summer we opened applications for our final round of Frank's Fellowship arts bursary. Those successful would receive £250 each towards art supplies and access costs to Kielder over the summer 2023, the bursary was open to all young artists aged 14-18 resident in Northumberland, with funding kindly donated by the Fortescue family in memory of their relative Frank Fortescue. Recipients this year were Jessica Hillsley, Elizabeth Hedley, Eve Macdonald and Georgia Hutchinson.
The successful applicants were then invited to visit the observatory on the evening of Friday 25th August to meet each other and share the artwork they had created over the summer, exploring new creative processes and the inspiration of Kielder and the observatory. One participant was unable to attend due to illness but we had three fantastic, original pieces of art brought along by three talented artists. Jessica had created a bespoke night sky-inspired dress showcasing a wide range of textiles skills, featuring a moon centrepiece and a black cloak flush with constellations. Elizabeth brought with her a brilliant painting of the observatory, featuring the red light of the Sir Pat turret glowing in the night sky and an astronaut floating into the cosmos above. Eve had painted and constructed an atmospheric, unique diorama featuring a traditional painter's box with a painting of moonlit Kielder and a figure capturing the moment.
Elizabeth Hedley said: "I absolutely loved visiting the observatory because I learned a lot about our solar system and the wider universe. This inspired my acrylic painting, which symbolises the feeling of being in space while still grounded in the observatory. The bursary has allowed me to buy oil painting supplies and an easel, and I'm excited to start learning this medium. I can't thank you enough for this experience as it has helped me so much with my artwork."
Jessica Hillsley said "This experience allowed me to explore techniques that I don't use as much in my school textiles and gain confidence in creating larger-scale pieces."
Well done to all the recipients and best of luck with your future studies and creative journey. This second round concludes our Frank's Fellowship programme, but there are plenty more arts projects around the corner, so watch this space!
By Heather Woodfine