You are here:  

News

What's Up? July 2023
What's Up? July 2023
We hear from Astronomer and Science Communicator, Ishbel Carlyle, who takes us through what you could see in the skies this July.
What's Up? July 2023
So, we are past the summer solstice- the longest day and so shortest night of the year. The nights are getting longer and darker! By the end of the month the Sun will be setting by 9.11pm and not rising until 5:13am. We won't be experiencing Astronomical darkness until we get into August as the Sun still skirts the northern horizon however this means we are deep in noctilucent cloud season.
Noctilucent clouds- noctilucent translating as "night shining"- are a phenomenon caused by clouds of ice crystals and debris being lit by the Sun from beyond the horizon. The clouds sit about 80km up in the atmosphere so if you are situated between 45 and 80 degrees north on Earth you get treated to a beautiful display of glowing bright wispy clouds. I've made a little diagram to help explain, and we've also got a beautiful picture of these twilight joys over Kielder reservoir taken by one of our astronomers, Liam Reid, this past month.
Figure 1. Diagram showing how high up clouds of ice and dust from meteors and space junk in our atmosphere can be illuminated in the night sky by the Sun in Summer. Ishbel Carlyle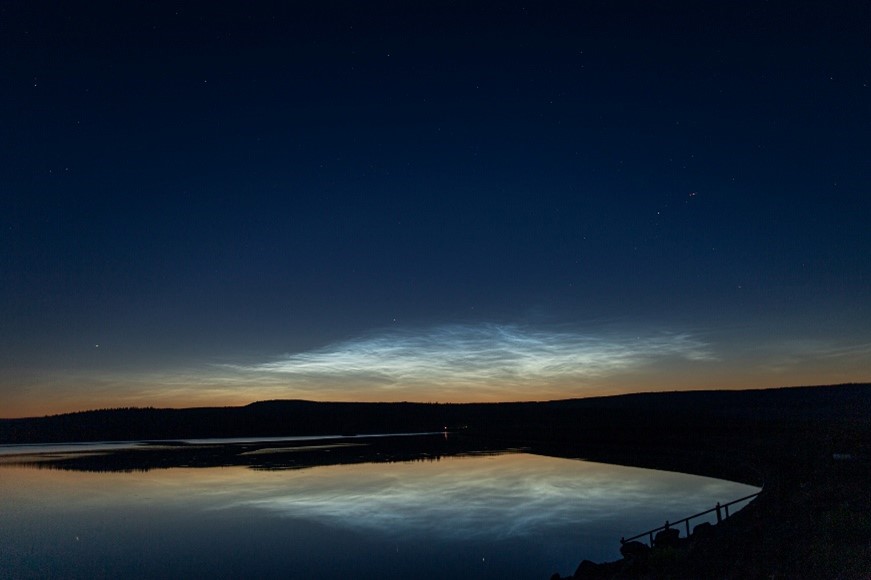 Figure 2. Photograph of Noctilucent clouds over Kielder reservoir in June 2023. Liam Reid.
So, besides bright clouds and light nights what have we got? Well, the full Moon this month occurs on the 3rd and the new moon happens on the 17th. Venus is still up and shining, following the Sun across the sky- a real post sunset treat to see. Due to its interior position to us, Venus experiences phases just like the moon and is becoming a crescent shape so a good telescope target. The next two best planets to see with a telescope or even just binoculars are also coming back to grace us with their presence in the pre-sunrise sky. Saturn and Jupiter are on their way! By the end of the month Saturn will be visible well before midnight, and Jupiter will be just popping over the north-eastern horizon by this time.
And finally, the Perseids meteor shower is building up. However, the peak isn't until august 12th - 13th so more on that next month but don't be surprised if you see a few more shooting stars!