You are here:  

News

The Women of Kielder Observatory lead the way
The Women of Kielder Observatory lead the way
Kielder Observatory celebrates success from the WIN Awards 2022!
Lessons in Leadership
We had a great night at the recent WIN Awards - winning the Women in STEM Award and being highly commended for the Leadership Award. Our CEO writes some lessons in leadership and culture in this blog. In essence, leaders don't suddenly emerge fully-formed, it's the work of a lifetime and anyone can be a great leader.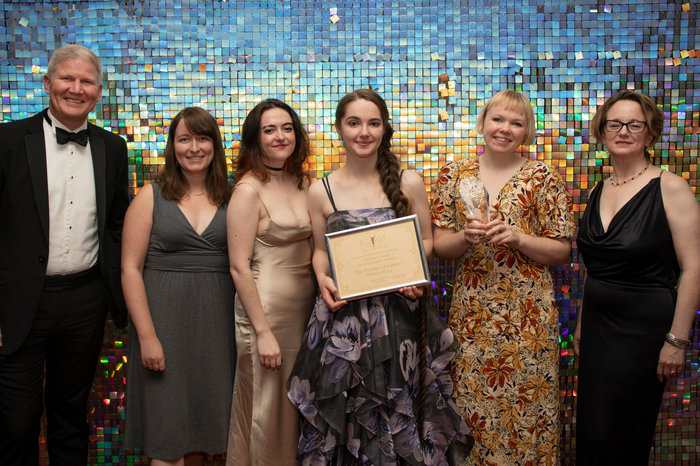 1. Study
Immerse yourself in stories of leadership as much as you can, books, podcasts, conference talks, and so much more. You don't have to learn everything from scratch.
2. Be you
Except, of course, that you do have to learn everything from scratch because you can only be the leader that you can be. Self-awareness, understanding what impact you have on others is critical. Being comfortable with who you are, while striving to always do better, allows everyone else to do the same.
3. Set the example
We're all human and we have good days and bad days. But overall, be clear on the culture, values and behaviours you expect in the organisation, and be a good example of them.
4. Don't expect steady state
Ever. Everyday, you'll be managing change, sometimes major, often minor. Your antennae should always be working - what does the team need, what does the organisation need? Develop those instincts, reflect on your development.
5. Leave a good wake
Try and leave a good wake behind you. I'm driven by a belief that, if you have talent it should be put into service, in a way that positively affects others.
6. Collaborate
Create and nurture a supportive network and culture, it is instrumental to being a successful leader. It's about how we work together as best we can - that's my leadership style. I will make the final decision but it's a consensus-led organisation.
Last thought...
Contrary to popular belief, it is not lonely at the top. One of the team asked if I thought being a CEO was isolating and I said not in the least. But you must have people around whom you trust, not just to do their job, but to put the effort in with you to develop an open, collaborate culture.
You can see all of the WIN Awards 2022 winners here