You are here:  

The Observatory

Dan Monk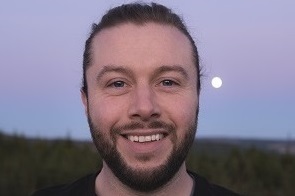 Dan Monk
Director - Gillian Dickinson Astro-Imaging Academy

"We are all made of stars" – Moby

Astronomy has been a hobby for as long as I can remember. As a child I was always fascinated by the night sky and constellations. I was gifted a telescope for Christmas one year which I'd use in the back garden on every clear night. Growing up in Sunderland meant I had limited visibility due to light pollution, but views of the Moon and Planets were inspiring enough to encourage me to buy bigger and better telescopes during my teens.
When seeing the dark skies of Kielder for the first time my mind was blown. All of the brighter constellations I knew and loved were lost amongst the countless stars. Using my telescope in a proper dark sky revealed how capable it was and how bad the light pollution is in Sunderland. A couple of years later I had the chance to volunteer at Kielder Observatory to enhance my knowledge and indulge my interest. In 2014 after my stint as a volunteer I was given the chance to work full time at the observatory in the subject I'm most passionate about.
Over the years of working in astronomy I've developed a love for astrophotography. You will often find me running around in the wilderness with my cameras, either at the observatory or in my spare time trying to capture the perfect night sky image.
Favourite Naked Eye Object: The Milkyway.
Favourite Deep Sky Object: M13.
Favourite Astronomer: Charles Messier.