You are here:  

The Observatory

Dan Pye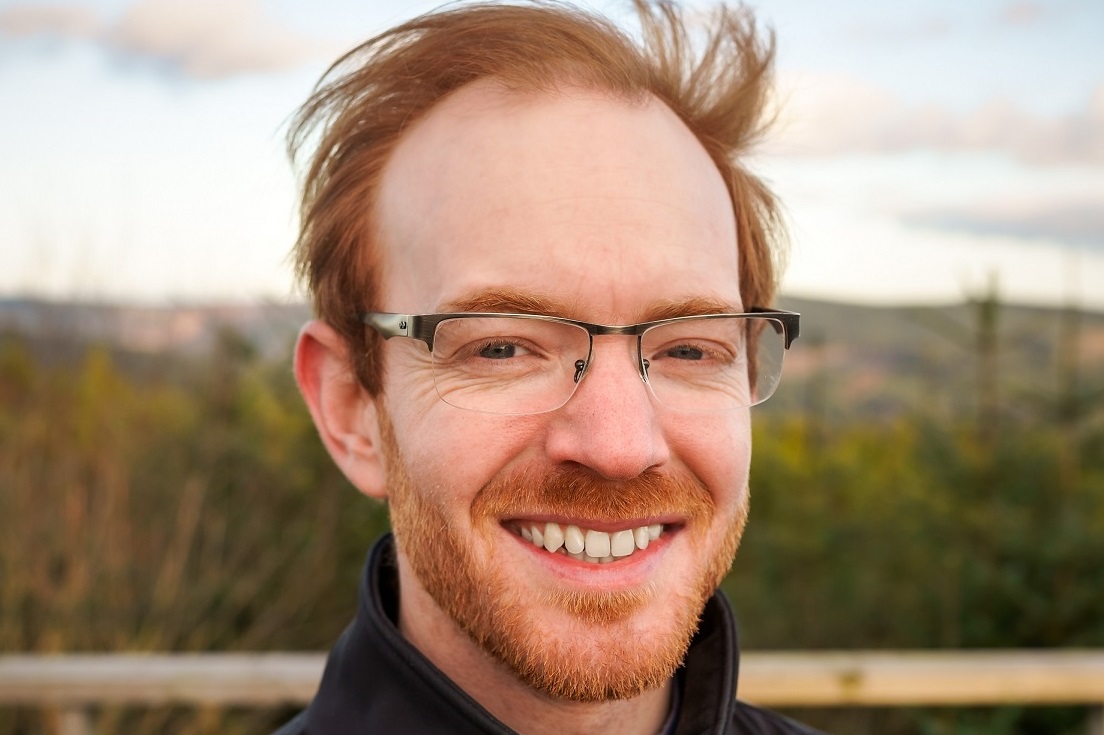 Dan Pye
Director of Astronomy and Science Communication

"We keep moving forward, opening new doors, and doing new things, because we're curious and curiosity keeps leading us down new paths" Walt Disney

I can't really remember a time when I wasn't obsessed with the stars, space, and the contemplation of what is out there, it's something which has bred within me throughout my entire life. My most vivid memories of school are projects surrounding space, including construction of a giant toilet roll Hubble. The first object I remember seeing through a telescope was when I was in primary school when my Mum took me to the local Observatory in Pontefract where I grew up, I remember seeing Mars and the mountain ranges on the Moon, I became so obsessed I even had subscriptions to Music of the Planets, and developed a deep love for Sci-Fi.
When I left school, I moved on to study TV and Film production and then Theatrical Studies at University, but Astronomy and Star Gazing was always embedded as a strong hobby. During my 20s I spent some time in retail, and broadcasting then moved on to opening a Cafe in Durham, which centred around scientific themes, including producing events which helped people connect with STEM on a more comfortable level in a familiar space.
I visited the Observatory around 10 times before volunteering, and after a few months I became part of the full time team, and what a journey it has become. My primary specialities are Observational Astronomy, Astrophotography, and Meteorites. When I am not star gazing, I like to make sure our kit is functioning correctly, producing video content, making improvements, or testing the boundaries of technology to bring more exhibits to the Observatory.
Favourite Star: Betelgeuse, it's a stunning star to look at, and comes with the most chaotic of tale, one I would be happy to divulge upon during your next visit. I also enjoy the winter sport of checking whether it's there or not...
Favourite Astronomical Figure: Sir Patrick Moore, he is the earliest figurehead in astronomy I can remember, when I was a kid I remember watching him on TV and imagining what it would be like to spend my life gazing at the stars, and here we are.
Favourite Hobby: I love video games, and immersive activities, whether that's a theme park or a really great museum.
Favourite Constellation: Orion, I love what you can learn from Orion, there's so much life within it, more than the story of the constellation, which to be honest, is a pretty brutal one.