Late Night Discovery
Please note: we do not send tickets by post, instead they will arrive attached to your booking confirmation email.
Please choose a date to see ticket options
---
Event Location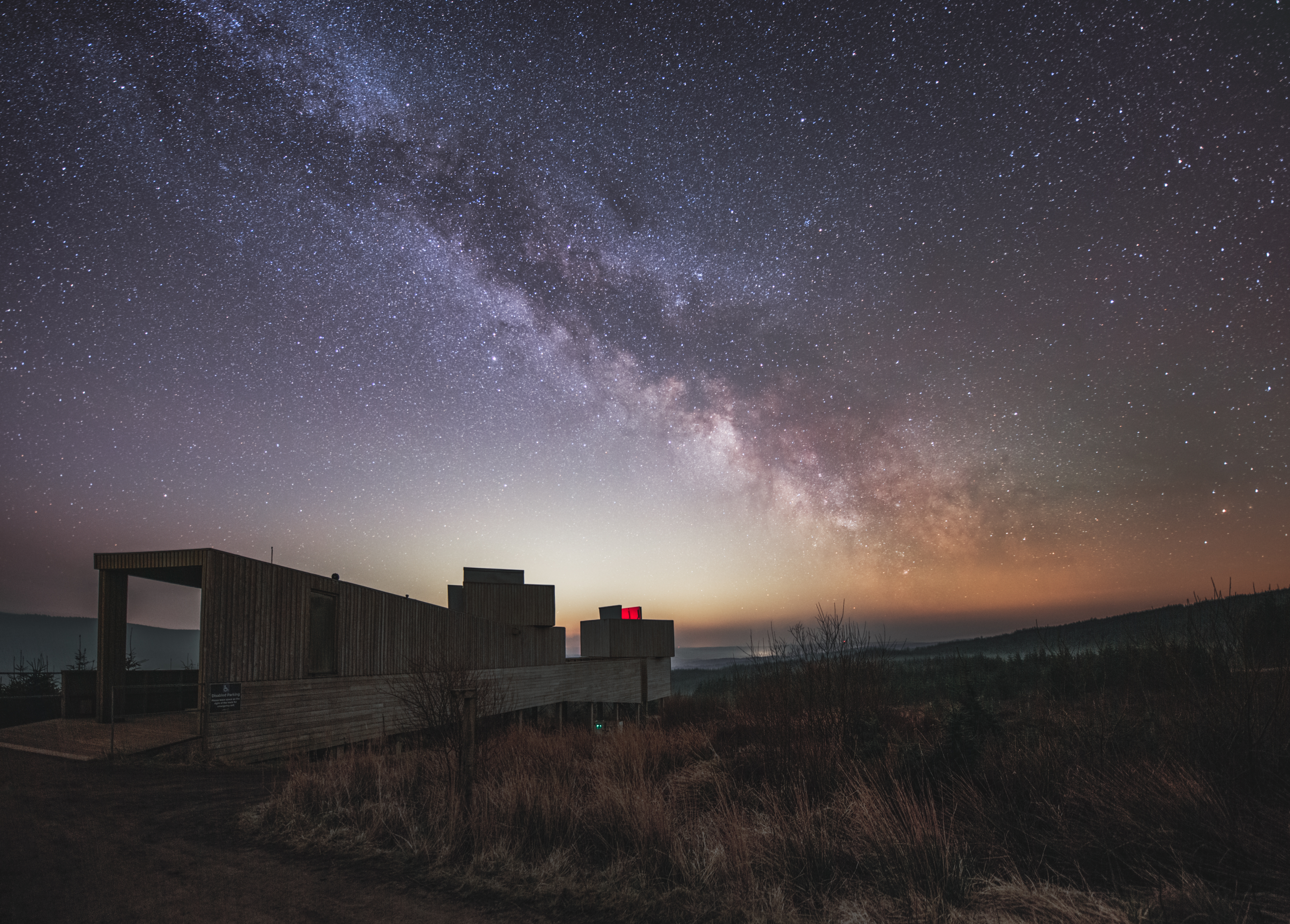 Based on the popularity of our Late-Night events we are delighted to introduce our new Late-Night Discovery event, a shorter packed event at the darkest point of the night as the darker nights set in over the summer months.
Guiding you through your astronomical discovery, we will impart knowledge and stories about what lays beyond Earth's atmosphere, touring you around our facilities during which you will meet state of the art instrumentation used for observing the night skies. You will also get hands on tips about astronomy to help guide your journey into the stars beyond your visit whilst taking part in activities along the way, and of course the opportunity to stargaze in one of Europe's best places to do so, if the weather permits.
In the heart of the Northumberland, Kielder Water and Forest Park is rated as the largest gold tier dark skies park in Europe, making it one of the best places to observe the stars in the UK. Being far away from big towns and cities, means that when weather permits and depending on the moon phase, the sky can be awash with thousands of stars. When weather allows it, using our large aperture robotic telescopes, we can reveal hidden objects which lay beyond our atmosphere, and when the moon is in sight, craters, and mountain ranges on our only natural satellite.
On nights where weather does not permit observations, we use technology to help you visualise how things may have otherwise been, through immersive instruments which simulate observing through a telescope, to large screen night sky navigation, pre-captured images and videos.
The ticket price for this event reflects the cost of hosting these bespoke events and, however as the evening goes, we will strive to give you a first-class experience at the UK's premier public observatory!
How will my event run?
*Please note this is a structure that is changeable depending on the conditions of the night and the weather forecast. Stargazing is treated as a priority throughout the event.
On arrival you will be guided down from the car park around 10 minutes prior to your event and welcomed into the main room where you will be seated with other guests for a welcome video and a short introduction talk from a member of the team.
After this you will be taken on a tour of the facilities in 3 groups and rotated to visit all 3 stations. If weather permits, you will partake in structured observing in our 3 observing locations. If weather does not permit stargazing the tours will consist of pre-captured footage viewed through our state-of-the-art digital telescope, night sky software simulations and constellation hunting, and an introduction to space rocks where you will get hands on with the raw ingredients of our solar system from outer space.
Hot drinks will be served during one of your tours during this event.
At the end of the night, you will have a small amount of free time to continue observations should weather permit, speak to our astronomers, and ask them questions, visit the gift shop, take selfies with the telescope or revisit any of the activities you have taken part in throughout the night.
Information and literature are available to take away with you which covers many of the topics covered throughout this event.