Kielder Observatory Gift Box B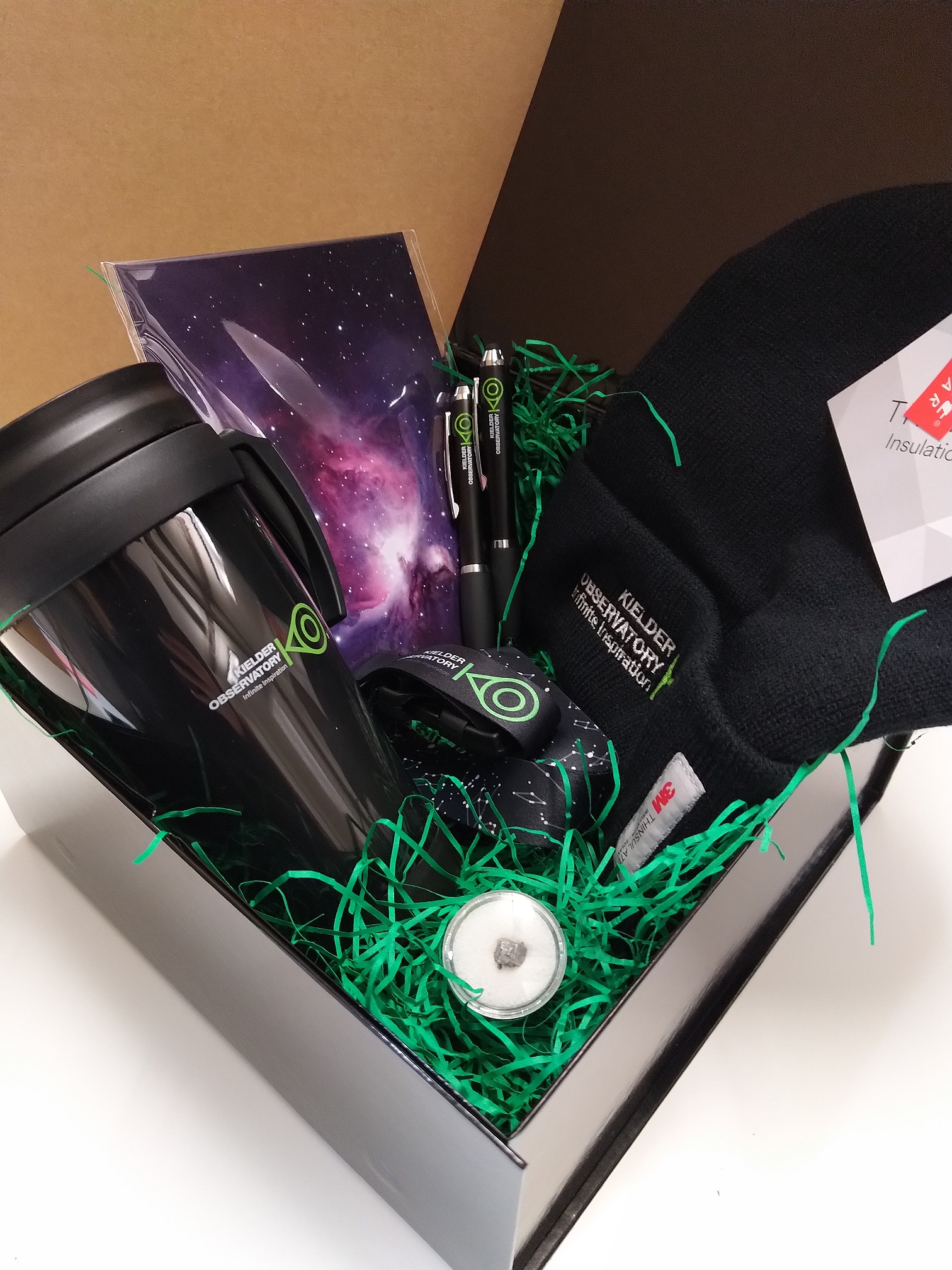 ---
Kielder Observatory Gift Box B
Last order date for merchandise for Christmas delivery is Thursday 16th December.
The ideal Christmas gift for a fan of the observatory, give them a box full of Kielder Observatory merchandise and a genuine meteorite! We've included one of our branded lanyards for carrying your keys, torch or lens caps, so you don't lose them in the dark, plus a trolley coin keyring and two branded pens. There's also one of our brand new plastic travel mugs for carrying your obligatory late-night hot chocolate and a warm Thinsulate hat for keeping you cozy! The box will include three printed cards featuring three fantastic deep space objects imaged by our team through telescopes on site; Orion Nebula, Horsehead Nebula and Bode's Galaxy. Printed on high quality Porcelain Ivory 350gsm card, these are 7x5" so will fit standard picture frames or can be used as postcards, and are only available in the gift boxes! Finally, we'll include in each box a genuine Sericho micro meteorite, so you can own your own piece of extraterrestrial visitor!
All this is presented in a black gloss card box with magnetic lid, box measures 225x225x105mm.
Contents:
1x Kielder Observatory Thinsulate hat
1x Kielder Observatory lanyard
1x Kielder Observatory travel mug
2x Kielder Observatory pens
1x Kielder trolley coin keyring
3 exclusive printed cards
1x Sericho micro meteorite in plastic gem tub, with specimen card.