The Core of Andromeda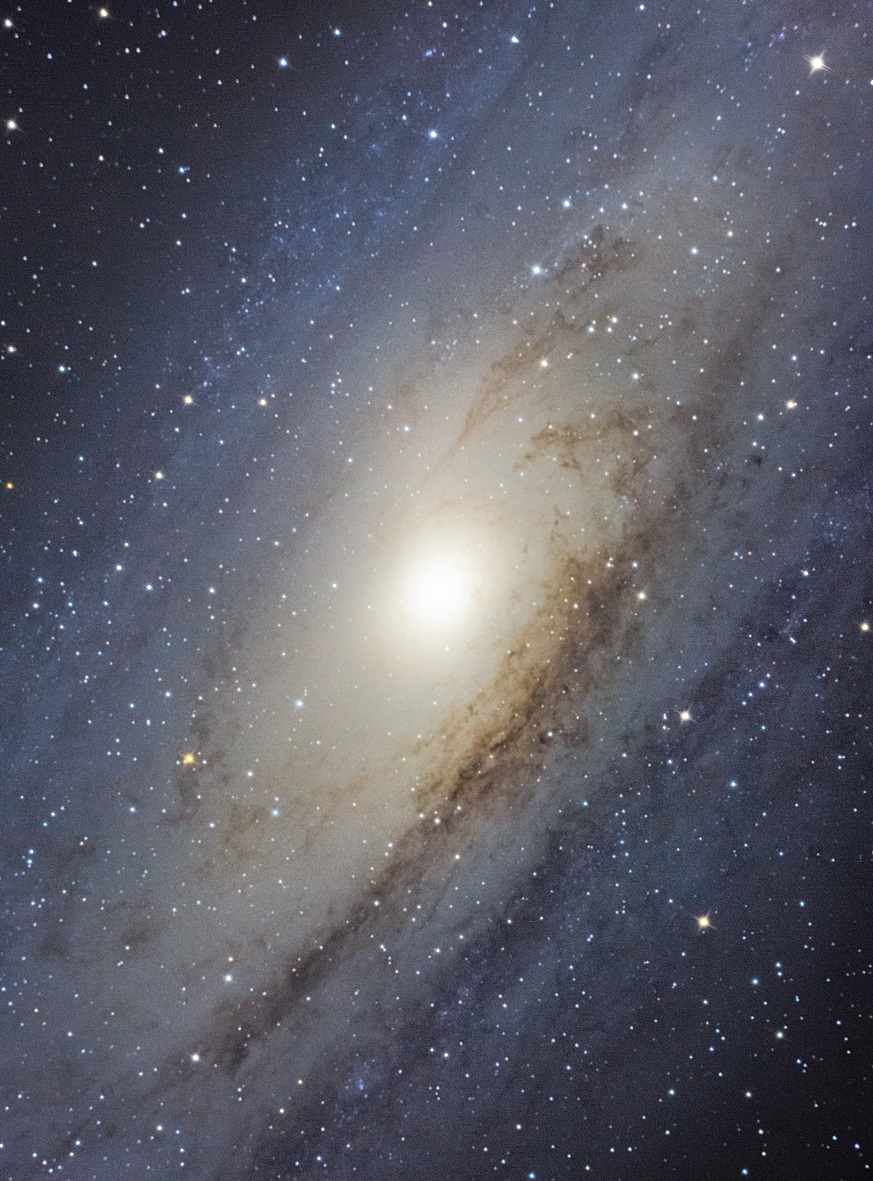 ---
All of our artwork has been reproduced from original photos taken by our team of Astronomers at the Observatory.
This is what it's like to look into the heart of another galaxy! In this image you're looking at hundreds of billions of stars in the core of the Andromeda Galaxy, 2.5 million light-years away. The Milky Way and Andromeda are rushing towards each other at 70 miles per second, resulting in an eventual collision 4.5 billion years from now!
Image by Dan Monk.
This print is portrait orientation.
Total size including mount – 580mm x 460mm
Actual print – 420mm x 297mm