Observatory NLCs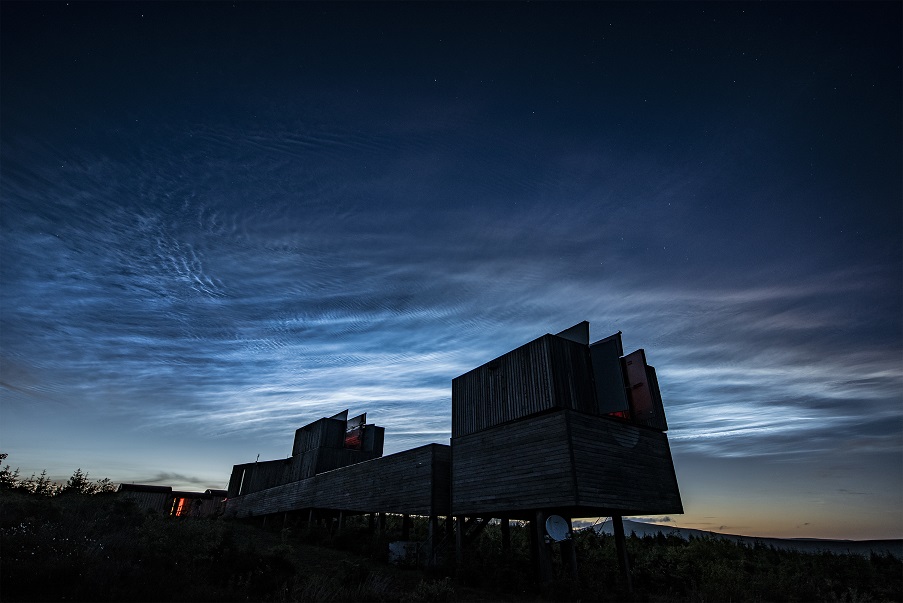 ---
All of our artwork has been reproduced from original photos taken by our team of Astronomers at the Observatory.
A midsummer display of noctilucent clouds. This rare summer phenomenon occurs when water in the mesosphere condenses around dust left over from meteors. Around the summer equinox the sun illuminates these clouds to produce dramatic displays of glowing blue white ripples and tendrils.
Image by Adam Shore.
Total size inc mount – 580 x 460
Actual print – 420 x 297