Moonrise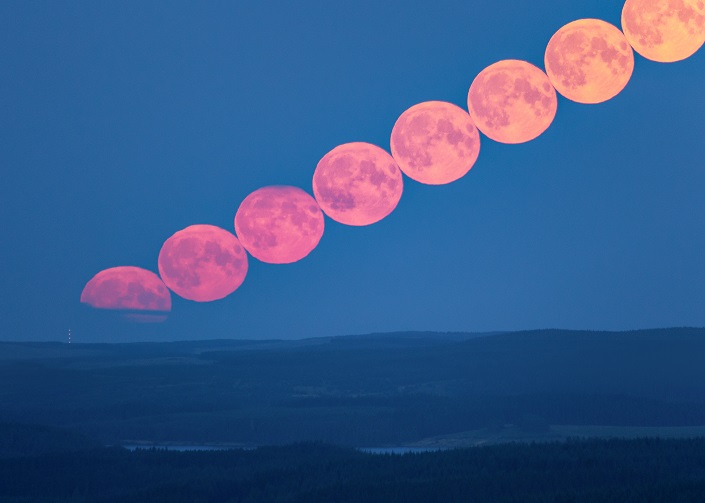 ---
Last order date for prints for Christmas delivery is Wednesday 16th December.
All of our artwork has been reproduced from original photos taken by our team of Astronomers at the Observatory.
The August full moon of 2019 rising over Kielder Forest. Its colourful appearance is a combination of light scattering through Earth's atmosphere and the Moon's low altitude. The blue light is scattered allowing for the red and orange light to stand out. The higher the Moon rises the less the blue light is scattered causing a change in colour.
Image by Dan Monk.
Total size inc mount – 580 x 460
Actual print – 420 x 297