The Great Conjunction
Please note: we do not send tickets by post, instead they will arrive attached to your booking confirmation email.
Please choose a date to see ticket options
---
Event Location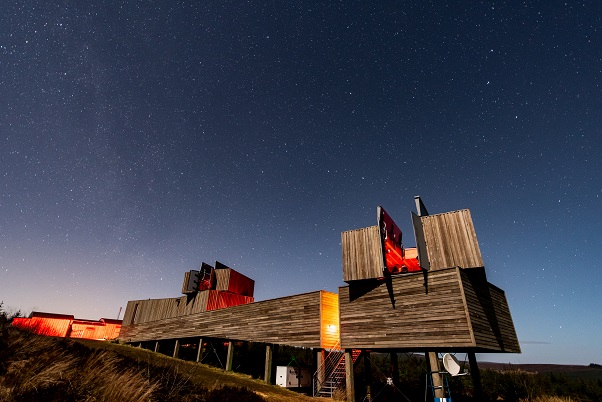 The Great Conjunction – Saturn and Jupiter
Please note this event is from 4pm-7pm
Join us on a night featuring a once in every 19.6 years occurrence! The Great Conjunction between the solar systems two dominating planets, Saturn and Jupiter as they become visible at close proximity from our perspective here on Earth.
This slightly earlier than normal event is taking place with the prospect of a short 1 hour viewing window of this spectacular display. Using our high-powered telescopes and binoculars, weather permitting, we will pick out the two planets in such close proximity we can view them both at the same time. The rest of the evening will be dedicated to introducing you to the solar system, the planets and objects contained, and why this occurrence happens as it does.
As with every event at the observatory you will be guided around our facility, discovering the uses of the large optical instruments, you will get hands on with some real pieces of our solar systems formation, and have time to navigate the night sky digitally and of course physically if the weather allows it.
Although stargazing is the priority of our events particularly with specialist events such as this, our focus is to deliver an experience whatever the weather, and we endeavour to do so with our team of experienced, passionate, and inspirational astronomers. There will be an intermission throughout the event, during which you will be treated to a hot drink (included in your ticket price), from a selection of tea, coffee and hot chocolate, and have the opportunity to further support our charity, and take home a memento of your visit to the observatory from a range of merchandise.