Late Night Explorer
Please note: we do not send tickets by post, instead they will arrive attached to your booking confirmation email.
Please choose a date to see ticket options
---
Event Location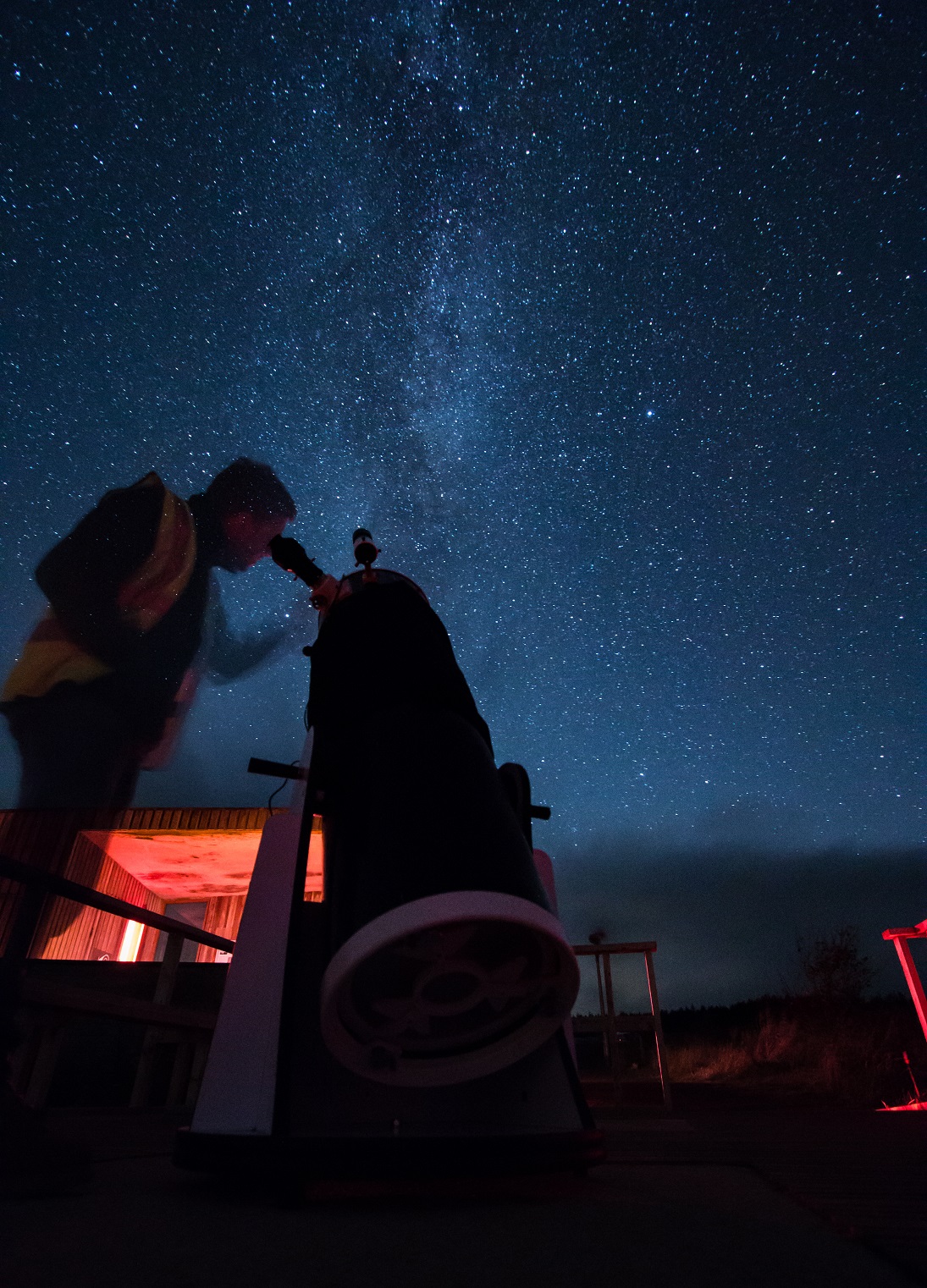 Based on the popularity of our Late Night Dark Sky events and your feedback we are delighted to introduce additional late night events as we observe the very special night skies above the internationally renowned Kielder Observatory in the heart of the Northumberland Dark Sky Park.
We have limited the number of guests to 25 spaces to ensure you enjoy the maximum time at the various telescope and have an intimate observing session with our most experienced astronomers.
From our observation deck the heavens look astounding with the skies awash with stars overhead, on a night when the moon is visible you will see craters and an eerie landscape as the lunar light creeps into the dark sky park. We'll have our comfy two-seater 'moon chairs' out on the deck with blankets to snuggle up under what must be the most inspiring and romantic views of the moon, star fields and clusters anywhere on our planet.
Within the observatory itself we will reveal distant objects through our large aperture telescopes including planets, star clusters and nebulae all with the expert guidance of our friendly and knowledgeable astronomy team.
PLEASE NOTE: During the Summer nights, the sky does not reach astronomical darkness, however there are many breath-taking sights on offer. Such as the spectacular Noctilucent Clouds, regular views of passing satellites and best of all… The Planets!
The ticket price for this event reflects the cost of hosting these bespoke events and, however the evening goes, we will strive to give you a first class experience at the UK's premier public observatory!