Family Astronomy
Please note: we do not send tickets by post, instead they will arrive attached to your booking confirmation email.
Please choose a date to see ticket options
---
Event Location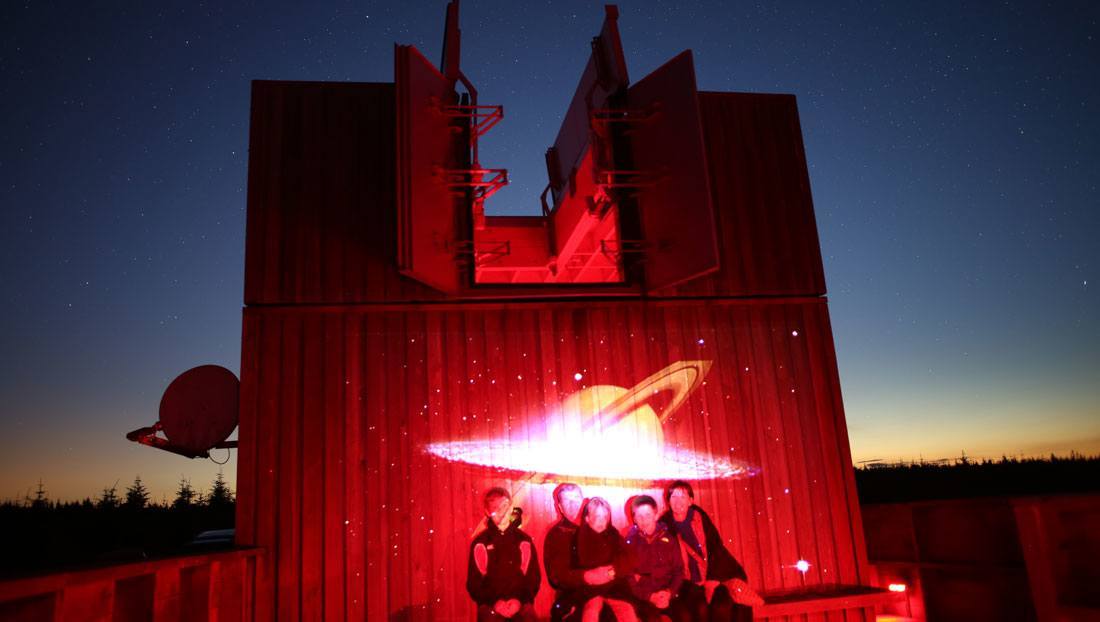 Our Family Astronomy events will show our guests that astronomy is not only a passionate interest for people of all ages but one that could also become a career.
This evening you can sit back, relax and listen to your kids amaze you with all their incredible astronomy facts!
Watch the excitement in their faces as we interactively whizz them through the Universe at breakneck speed, with stunning visuals and the famed, Kielder Observatory delivery team. We aim to be the catalyst in their lifelong journey in astronomy.
Following the interactive talk you will all enjoy a tour of the observatory and an introduction on how to use the powerful telescopes. These instructions are given with special focus to our younger visitors, the specific aim being that no matter what age or experience, anyone can become an Astronomer.
If the skies are clear and there is anything to observe through the telescopes, the sun maybe or a planet, we will allow all our guests the chance to see out into space, including during daylight hours
A great introduction to the Universe – and all before dinner...!
PARENTS PLEASE NOTE that our family astronomy events include short periods of up to 20 minutes where guests will be sat in the class room. Whilst we aim to ensure the content of our events are accessible to all ages you may find this is unsuitable to 'lively' children under the age of 4.