Family Astronomy
Please note: we do not send tickets by post, instead they will arrive attached to your booking confirmation email.
Please choose a date to see ticket options
---
Event Location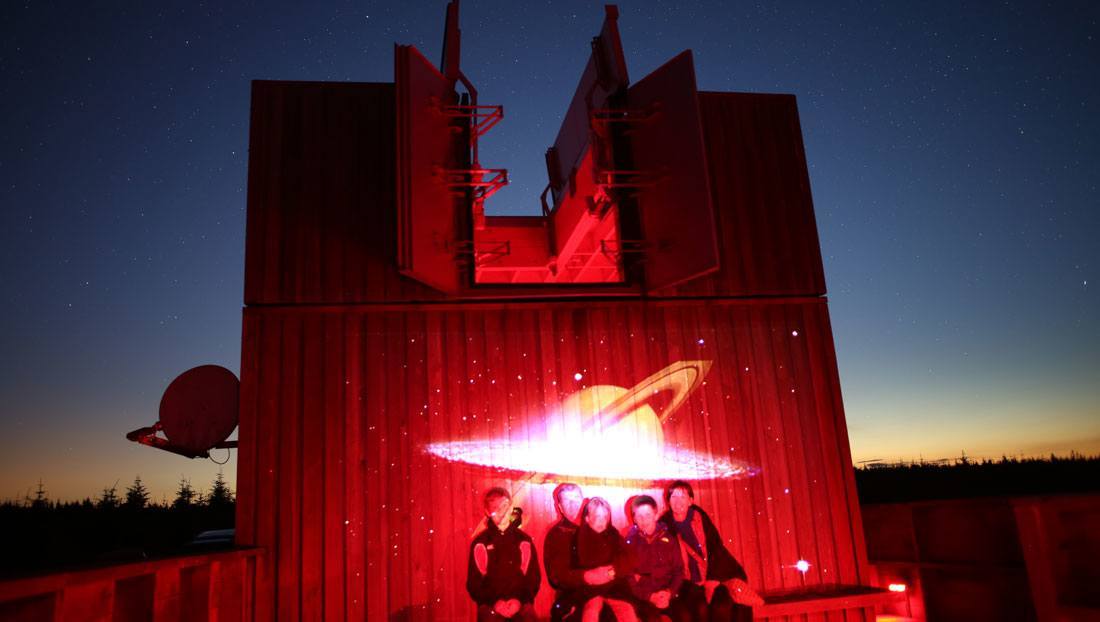 Our Family Astronomy events are fun, interactive sessions for children over the age of 5 and accompanying adults intended to engage and inspire young minds.
Using lively content and stunning visuals, the 1.5-hour session will include a mixture of short entertaining talks, telescope tours, demonstrations, and stargazing when it is possible under clear skies. When it is clear, and dependent on the time of year, we can observe the sun, the moon, different planets, and stars with our guests of all ages. These instructions are given with special focus to our younger visitors with the specific aim being that, no matter what age or experience, anyone can become an Astronomer.
All through 2018 Kielder Observatory is also following the NASA Human Exploration & Operations Communication Team's outreach programme. Focusing on people-presence inside our solar system, we will also discuss engaging topics around human exploration of the solar system during this year.
A great introduction to space and Astronomy from a passionate and enthusiastic team. Come along, sit back and relax, and be amazed at our place in the Universe.
Although we set no age restrictions to any of our events we consider this event to be suitable for children up to the age of 12 yrs depending on the child and at the parent's discretion.