An Evening with Gary Fildes
Please note: we do not send tickets by post, instead they will arrive attached to your booking confirmation email.
Please choose a date to see ticket options
---
Event Location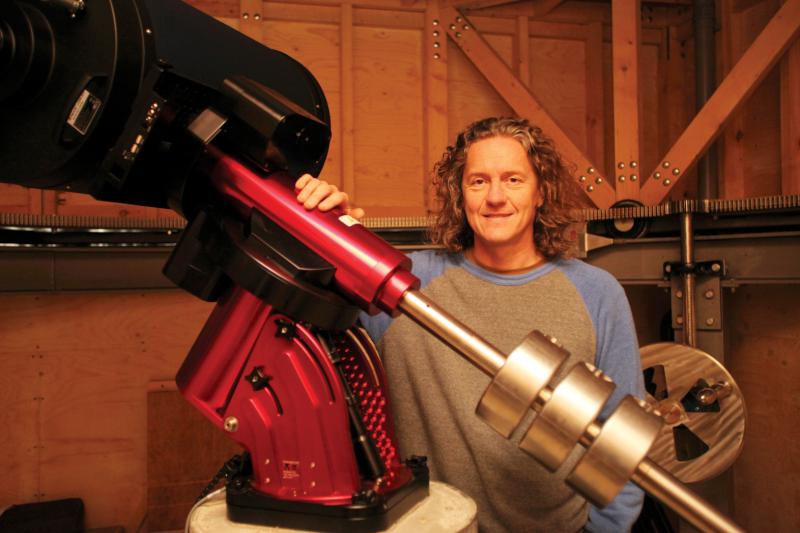 Join us for an evening with our Founder and Director Gary Fildes...
Gary is the astronomer who had a dream to build an observatory, where people could come along and enjoy the night sky, to observe in safety and to get enthused and excited about astronomy.
Starting out with a dedicated bunch of determined and committed volunteers, some 17 years later he has guided the facility from a concept to the UKs premier dark sky astronomical observatory, employing over 12 full and part-time staff to deliver events and run the observatory. He has ambitious plans and recently Gary started off a project that hopes to raise over 20 million pounds to take the facility to the next generation.
Tonight is your chance to spend a night with Gary and listen as he uses his enthusiastic teaching to create a wonderful atmosphere of learning. He will use his years of experience to guide you through the cosmos and out to its most distant regions, using the telescopes, computers and dark skies to create a wonderful night.
These events are aimed at a smaller and more intimate group size, in fact they are half the size of a usual event and this way you will get plenty of one to one time with Gary and one of his professional team members as well as more time with the telescope
Bring your telescopes, cameras and bags of enthusiasm for a night you won't forget!
Ticket price includes hot drinks throughout the evening