Late Night Explorer
Not Available
This event is no longer bookable
---
Event Location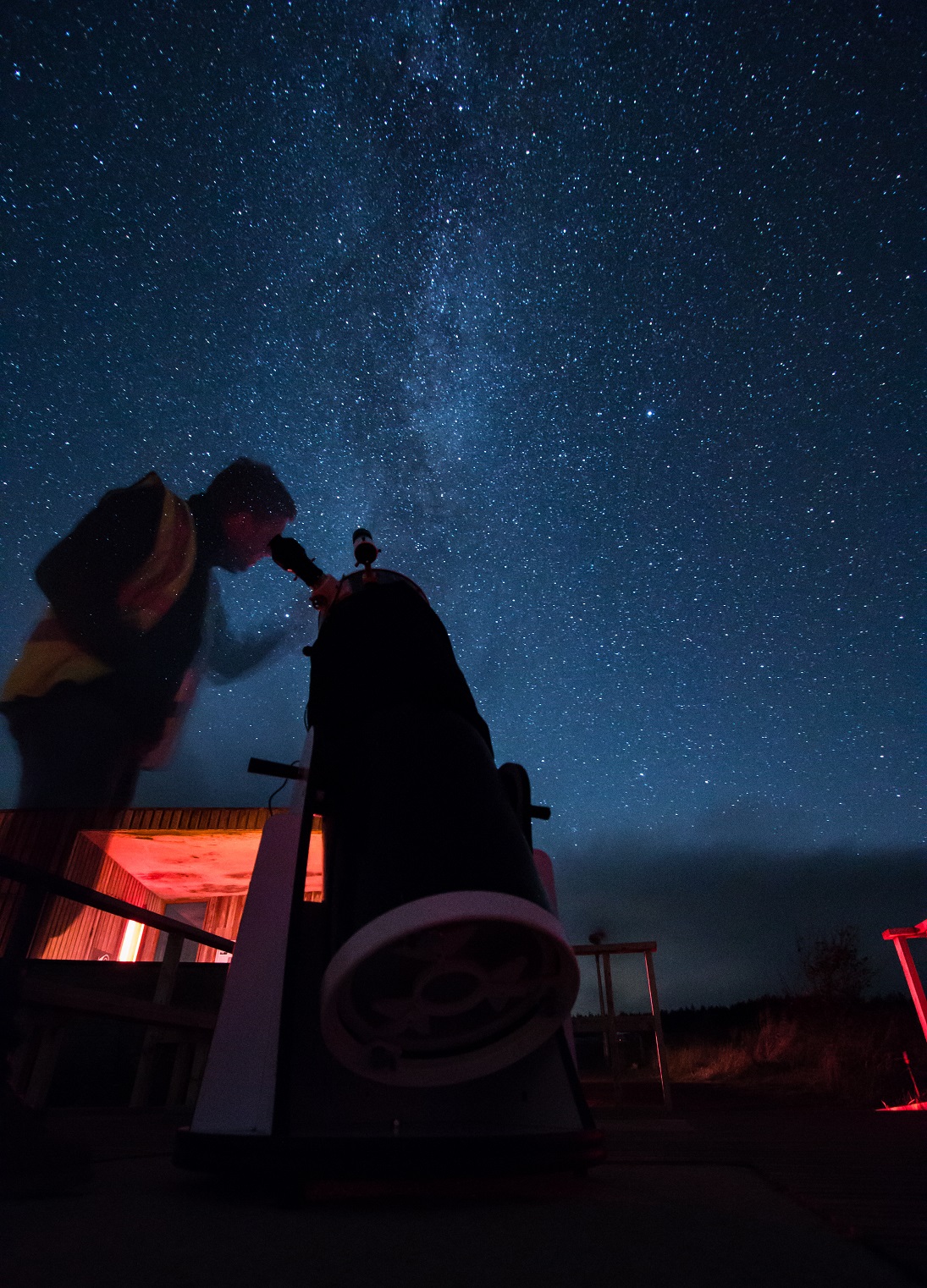 Based on the popularity of our Late Night Dark Sky events and your feedback we are delighted to introduce additional late night events for the weekends closer to the full moon. You will have plenty of time with our experienced astronomers and maximise the opportunity for using our telescopes.
From our observation deck the heavens look astounding with the skies awash with stars overhead, in the heart of the Northumberland and Kielder Water and Forest Dark Sky Park which is rated as Gold Tier. On nights when the moon is visible, we will see craters and an eerie landscape as the lunar light creeps into the dark sky park. Weather permitting, from the deck you'll be able to see the constellations, passing satellites and maybe shooting stars for a romantic and inspiring view! Within the observatory itself we will reveal distant objects through our large aperture telescopes including planets, star clusters and nebulae - all with the expert guidance of our friendly and knowledgeable astronomy team.
When the weather prevents observations, you will still get to see all our equipment up close and be shown how it works with advice on astronomy from our expert team. You will be shown the wonders of the Universe on our large screen while kept cosy with the log-burning stove and a hot chocolate will be served during the evening. You'll also receive a star chart so you can put your new knowledge into practice at a later date.
Please note, during the summer nights, the sky does not reach astronomical darkness, however there are many breath-taking sights on offer. Spectacular noctilucent clouds which are a summer phenomenon, regular views of passing satellites and best of all… the planets!
The ticket price for this event reflects the cost of hosting these bespoke events and, however the evening goes, we will strive to give you a first class experience at the UK's premier public observatory!