Space Kids - Searching for Aliens
Not Available
This event is no longer bookable
---
Event Location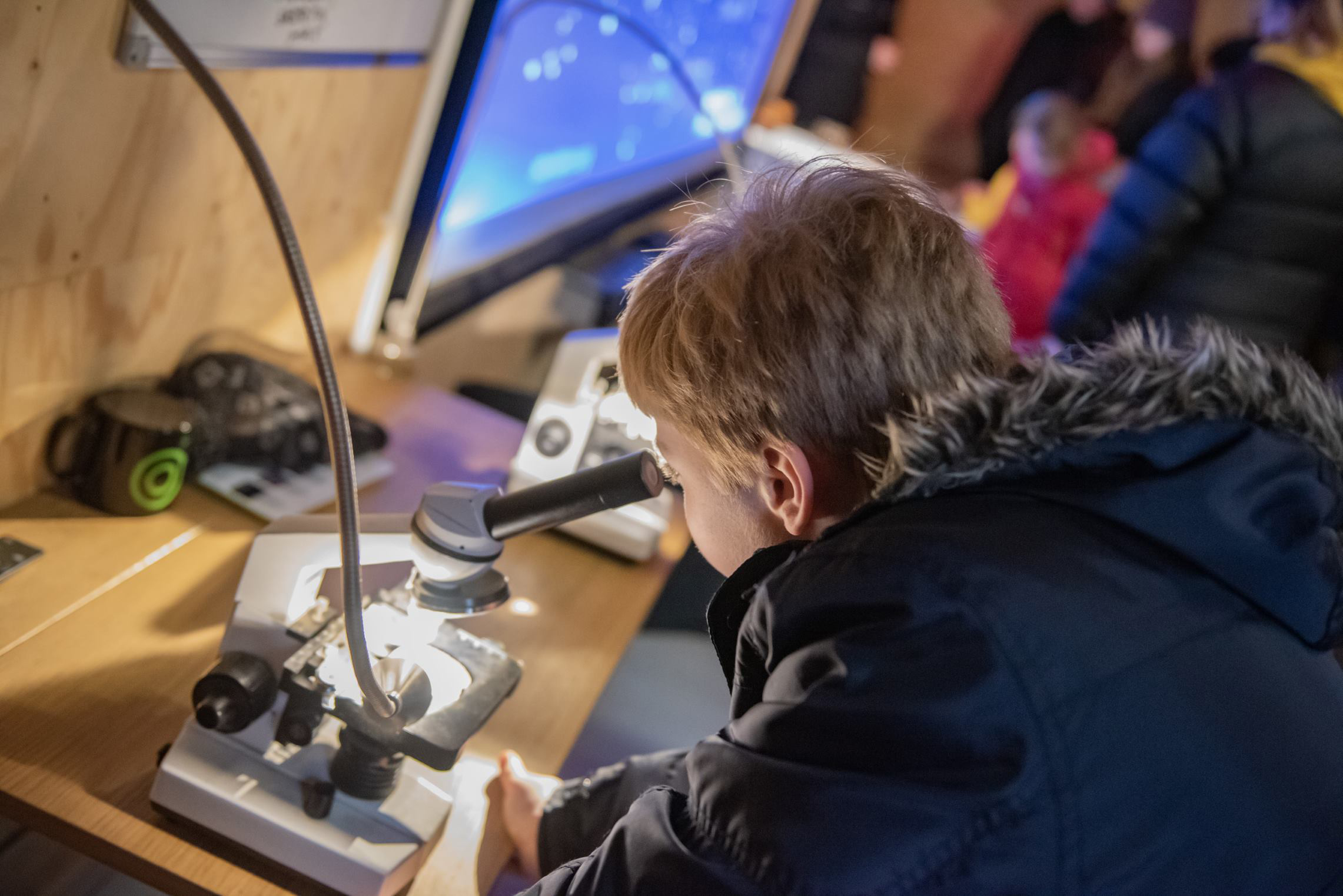 Discovering life on other worlds using the hidden messages within light!
Join us at Kielder Observatory, high on the hillside in Northumberland's International Dark Sky Park hunting for life elsewhere in our universe!
These events are designed to be engaging, interactive and fun as we look at how light moves through the universe, and how astronomers can use the hidden secrets within light to discover the existence of planets beyond our own solar system. These hidden messages can also be translated to help us discover life on those planets.
You will start by learning all about our solar system and how it formed, how planets differ from each other, and we'll even begin to explore exoplanets. Could there be life on another planet? Well, you can use everything you learn to create your own exoplanet to take away with you!
We'll also have some space rocks on hand for you all to explore - you could find yourself holding a piece of rock approximately 4.5 billion years old, or even a fragment of the Moon or Mars!
And don't forget, you're here to search for aliens, so keep your eyes peeled for any unexpected visitors…
Whatever the weather, our team will present an inspirational experience, taking youngsters and parents on a trip through the cosmos in a way that will enthuse younger audiences and be equally interesting for accompanying adults. Of course, if it's clear, we can't resist but show you through our large aperture telescopes.
At the end of the event you will have time to grab a drink, and peruse our gift shop, wander around the facilities, grab any selfies you wish, and ask any questions you may have from our team of astronomers. We recommend this event is best for ages 7 to 12 years old. Please be aware all children under 16 must be accompanied by an adult, all of whom must have a ticket.