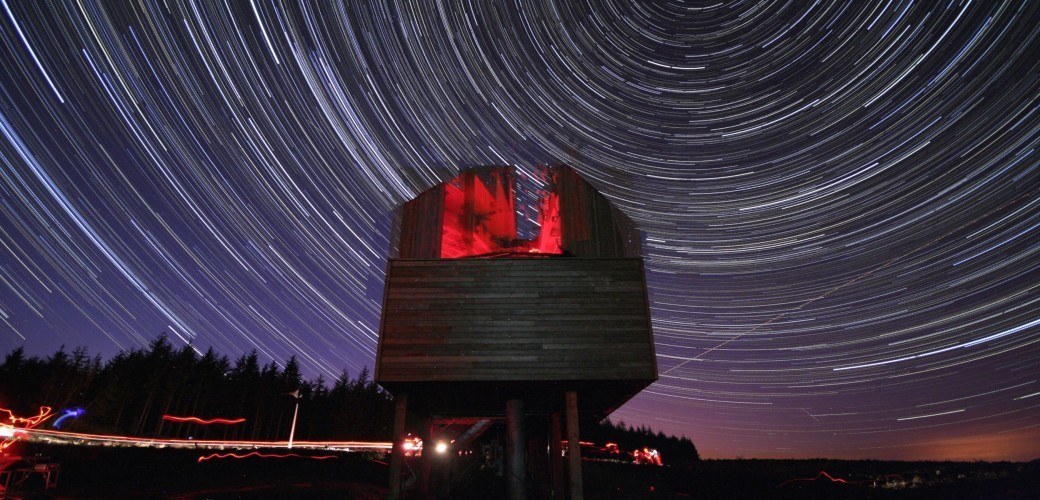 Dark Skies
At nearly 580sq miles, our dark sky zone, known as Northumberland International Dark Sky Park, is the largest area of protected night sky in Europe, and achieved this status thanks to the IDA (International Dark Skies Association)
The IDA are the leading international organisation working to combat light pollution worldwide. Becoming a Dark Sky Park means that our night skies will be kept free from light pollution and we can create more opportunities for people to be inspired by the stars.
It is estimated that 85% of the UK population has never seen a truly dark sky or experienced the sense of wonder that a clear night filled with billions of stars can give! Here at Kielder, the skies can be so dark that the Milky Way and even the planet Jupiter can cast shadows, a phenomena many have never seen.
This monumental event happened on the 9th of December 2013, when the area was named as home to the largest area of protected night sky in Europe.
The IDA, based in Tucson, USA, on this date, granted Gold Tier Dark Sky Park status to the combined areas of Northumberland National Park and Kielder Water & Forest Park
The new zone - now known as the Northumberland Dark Sky Park (NDSP) - is the first of its kind in England and one of the largest in the world, joining the likes of Death Valley and Big Bend Dark Sky Parks in the USA. Gold tier designation is the highest accolade that the IDA can bestow.
Working with councils, residents, businesses and tourism agencies, the two year campaign to achieve the prestigious status was spearheaded by Northumberland National Park Authority, Kielder Water & Forest Park Development Trust and our team at the Kielder Observatory Astronomical Society.
We look forward to seeing you soon under some of the darkest skies in the world, for the adventure of a lifetime
To see a map of the Northumberland International Dark Sky Park Boundary, please click on the following link (PDF) file - Here