Rosette Nebula Limited Edition for Red Nose Day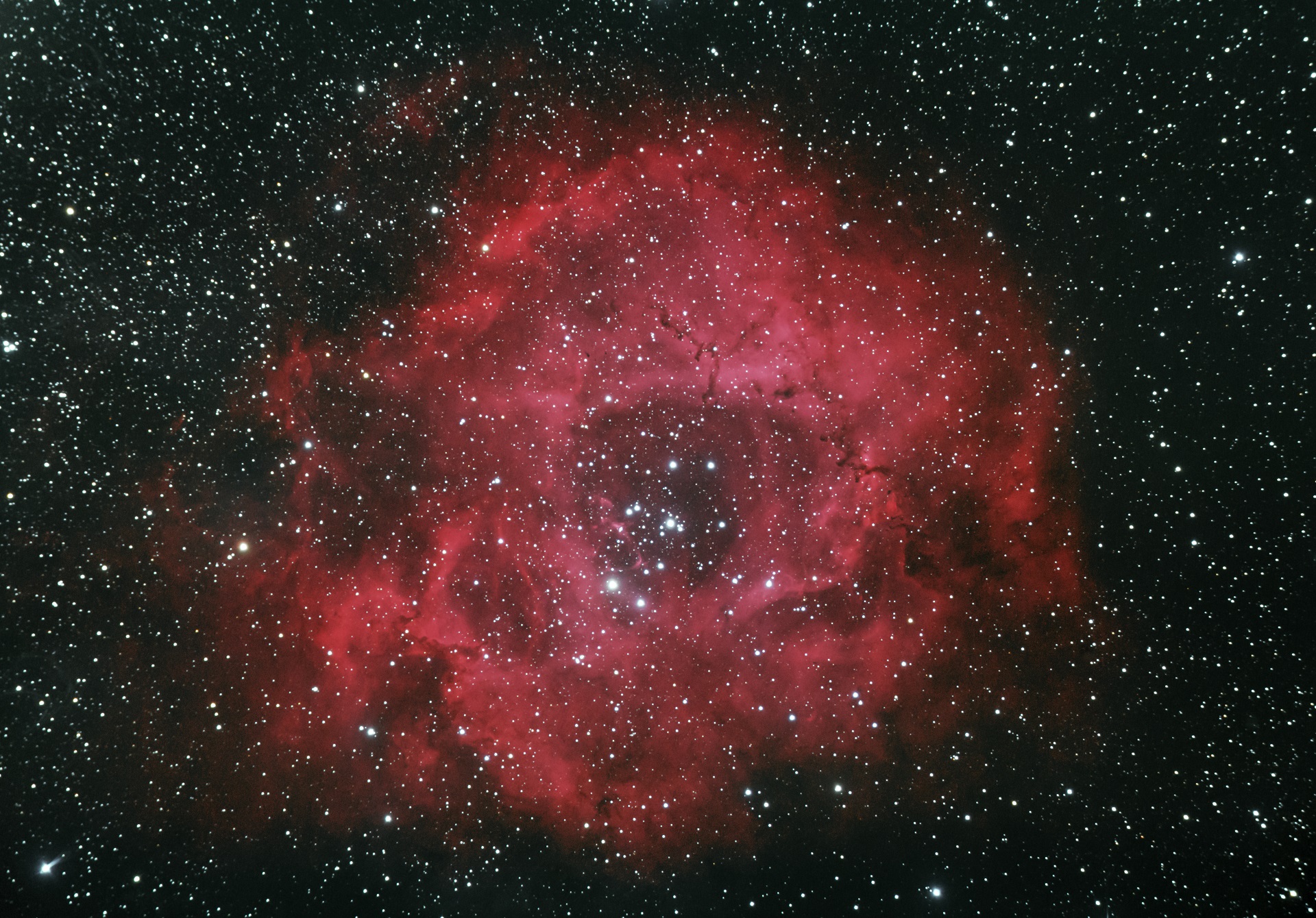 ---
This is a limited edition print only, as the equinox is so close to Red Nose Day, we'll be doating £5 of each sale to Comic Relief: Red Nose Day
All of our artwork has been reproduced from original photos taken by our team of Astronomers at the Observatory.
The Rosette Nebula is a giant cloud of gas and dust within our galaxy. It has a high concentration of hydrogen gas in particular. This image was captured using a special Hydrogen-Alpha filter – this corresponds to the red regions of the image. By using this filter, combined with a regular full colour image, we are able to reveal the nebula in full by specifically highlighting the regions of hydrogen within the cloud.
it is a limited run of 40 and they will be hand numbered on the mount.

Due to the current restrictions, our framers are closed so all orders will be delivered after April 19th
Image by Adam Shore
Total size inc mount – 580 x 460
Actual print – 420 x 297